Bengaluru, July, 2022: Leading payments and API banking solutions company, Cashfree Payments today announced that it has launched GSTIN Verification as a part of its Verification suite. This feature is an addition to the authentication suite that allows verification of Bank accounts, Aadhaar, PAN, UPI, and IFSC.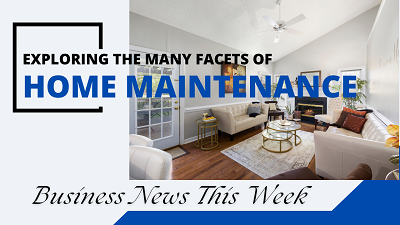 Cashfree Payments' GSTIN verification will enable businesses to verify the identity of vendors and partners in real-time. This feature will verify the entered GSTIN number and provide a detailed response when the GSTIN is valid thereby reducing the chances of fraud. GSTIN verification can be used by eCommerce marketplaces, B2B reselling companies, BFSI segments like business insurance providers and lending platforms, tax processing and return filing platforms among others.
Once the 15-digit unique GSTIN number is entered into the system, the Verification Suite's synchronous API will take this GSTIN number as input and confirm the end-user identity in real-time. It will enable the merchant to verify the business' registration type – regular, composite, or exempted taxpayer, GST registration date, legal name of the business, registered office address and the GSTIN status as maintained in the GSTIN database.
Akash Sinha, CEO and Co-Founder, Cashfree Payments said, "We are delighted to expand our services with the addition of GSTIN verification to our current Verification Suite. This functionality will make GSTIN verification simple, quick, and error-free. Our verification suite is designed to make the user KYC and related verification processes convenient for our partner businesses. Integration of GSTIN verification will immensely benefit businesses that require real-time vendor/partner verification. Our solutions are largely aimed at making the digitization journey of our merchants effective in a convenient, secure and cost-effective manner. We have been constantly upgrading our services and operations in this bid, while also enabling merchants to create customer delight. We look forward to continuing our efforts of delivering exceptional value propositions to all our stakeholders."
Under GST, all the taxpayers are consolidated onto a single platform of compliance and are registered under a single authority. GSTIN is an important identification as it depicts the authenticity of the taxpayer. In some cases, businesses may manipulate the GST details to invade taxes. KYC of GSTIN helps merchants attain transparency of business, ensure the authenticity of GST returns, correction of any errors while reporting GSTIN, and reduce fraud.
With over 50% market share among payment processors, Cashfree Payments today leads the way in bulk disbursals in India with its product Payouts. Recently, India's largest lender, SBI invested in Cashfree Payments underscoring the company's role in building a robust payments ecosystem. Cashfree Payments works closely with all leading banks to build the core payments and banking infrastructure that powers the company's products. Cashfree Payments is also integrated with major platforms such as Shopify, Wix, Paypal, Amazon Pay, Paytm, and Google Pay. Apart from India, Cashfree Payments products are used in eight other countries including the USA, Canada, and UAE.