Hyderabad, November 4, 2023. FICCI Ladies Organisation (FLO) organized an interactive program Taste of Success with Vikas Khanna, Master Chef & Michelin Star Chef, in the city on Friday at Hotel Taj Deccan. Michelin Star is the pinnacle in the culinary world, getting a Michelin star is the goal of any restaurant and Vikas Khanna is one of the very few in the world. He is also a restaurateur, cookbook writer, filmmaker, and humanitarian. He is one of the judges of MasterChef India from the very beginning.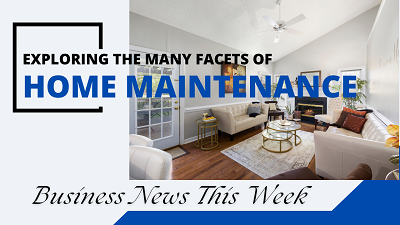 He was in conversation with Shankar Krishnamurthy, Chef and entrepreneur of Fusion 9.
Replying to a question on what were his plans and contributions in making Indian cuisine on par with the most popular cuisines Italian and Chinese, Vikas said there was a huge gap between our cuisine and other cuisines. It is the time Indian cuisine is made on par with Chinese and Italian cuisine he said added that our youth must be taught Indian Culture and tradition and trained in Indian cuisine.
Young Indian chefs must constantly find ways to evolve Indian cuisine and dining experience, he added.
Western media considers Indian food as unhygienic and unhealthy. But there is so much power in Indian Food. Indian food is medicine. We are what we eat, he said.
Replying to a question on restaurant business from the moderator, Vikas Khanna said for a restaurant to be successful it has to be experiential
The biggest challenge in the restaurant industry is manpower. We don't get quality manpower added Vikas.
Talking about the master chef program and how he finds talent Vikas Khanna said people coming from smaller cities have killer instinct to achieve and perform better
Welcoming the gathering and giving her opening remarks, Ritu Shah, Chairperson of FLO Hyderabad Chapter said, "Food, in our tradition, is something holy. It's not about nutrients and calories. It's about sharing. It's about honesty. It's about identity,"
FLO has always been a beacon, a platform where we celebrate the spirit of entrepreneurship, foster empowerment, and champion societal welfare. Today, in our endeavor to inspire, ignite passion, and instill values that resonate with our core ideals, we present to you an individual who, much like us, believes in the power of persistence, innovation, and giving back –
Chef Vikas Khanna- the culinary maestro believes in the power of persistence, innovation and giving back. Vikas's journey, from the by-lanes of Amritsar to the bustling streets of New York, is commendable. What resonates with FLO's spirit is his unyielding commitment to societal welfare, she added.
From fostering his small dream of owning a small hotel to building a great KINARA in Dubai, from learning the art at home to presenting the art at the white house, someone who has revolutionized eating habits, who has taken risks again and again, a Michelin -Star chef, and a host of master chef India.
The food industry touches everyday life, at different levels. And we are here today not just to applaud the culinary skills, but to also adopt the principles embodied by Chef Khanna on a broader scale, Ritu Shah said.
More than 250 FLO members attended the session. The gathering included members from the food industry, from large corporations to small homegrown enterprises.