Mumbai, Thursday, August 11, 2022 – IndoStar Home Finance Private Limited, a wholly owned subsidiary of Indostar Capital Finance Limited (IndoStar), announced its Q1FY23 results today. The company delivered a PAT of ₹ 16 crore for Q1FY'23, up 14% from Q4 FY'22 and up 253% from Q1 FY'22. The company AUM stands at ₹ 1,467 crore, up 45% from ₹ 1,013 crore in Q1 FY '22. The high AUM growth over the course of the year reflects the company's ability to execute the strategy of giving affordable housing loans in semi-rural and rural markets, while keeping its Gross NPA under 2%.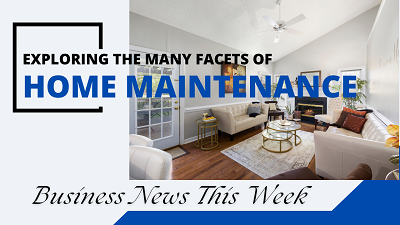 Post COVID-19 Expansion
The company has grown its branches 58% from 69 at the end of Q1 FY'22 to 109 in Q1 FY'23. The branch expansion has been focused on the company's core regions of Southern and Western India, in tier 3 and 4 towns like Naroda in Gujarat, Sikar in Rajasthan, Nandyala and Kadapa in AP and Tenkasi in TN, delivering access to institutional credit to communities that have had little or no exposure to institutional lending.
Expansion aided by Digitalization
The company is piloting its new loan origination system in key branches that has a mobile first interface and will ensure that the entire customer onboarding process from lead management through to loan amount disbursement directly into the customer's account, is digitally enabled with minimal need for paperwork. The new loan platform leverages the India stack, and is aided by the high adoption of the Jan Dhan accounts, Aadhaar Card and Mobile (JAM) access in the company's core customer segment.
Process and Operational Excellence
With a pronounced focus on process excellence, robust underwriting policies and collections practices, aided by simple mobile-based tech-enabled tools, backed by robust AI/ML data-models, the company has been able to give loans to customers who are new to credit, while ensuring the quality of its book.
Speaking on the results, Shreejit Menon, Dy CEO, IndoStar Home Finance remarked "The results are a demonstration of the remarkable resilience of the affordable home finance category in general and this team's ability, in particular, to cater to the pent-up demand that arose in the immediate aftermath of the second wave of COVID-19. We achieved 45% AUM growth over the last year while maintaining superior levels of asset quality and solvency. The HFC is now at an inflection point, with 109 branches live. We intend to rapidly grow our footprint across the length and breadth of the country and are leveraging technology to fulfilling our ambitions. Our internal focus coupled with a gradual up-tick in the economy positions us well to capitalise on the tremendous post pandemic opportunity."