New Delhi, August 2022: India's mining major NMDC in association with FICCI organised a two-day conference on Indian minerals and metal industry on the theme 'Transition Towards 2030 & Vision 2047' on 23 rd August and 24 th August at Taj Palace, Diplomatic Enclave, New Delhi, the Valedictory Session of which, was concluded today.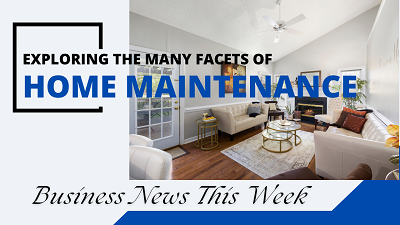 Celebrating 75 years of India's independence as part of Azadi Ka Amrit Mahotsav, the international conference was organised in collaboration with the Ministry Of Steel and the Ministry of Mines. The key objective of the event was to deliberate on the roadmap for the minerals and metal industry to achieve Vision 2047.
For the Valedictory function, Chief Guest Shri Faggan Singh Kulaste, Honourable Minister of State for Steel and Rural Development; Shri Sanjay Kumar Singh, IAS, Secretary, Ministry of Steel; Shri Sumit Deb, CMD, NMDC; Shri Arun Chawla, Director General, FICCI; Shri Kundan Kumar, Advisor, NITI Aayog; Dr. Ila Patnaik, Chief Economist, Aditya Birla Group and Shri Sunil Duggal, Whole Time Director and CEO, Vedanta Group were also present. NMDC's Directors – Shri Amitava Mukherjee, Director (Finance) and Shri Dilip Kumar Mohanty, Director (Production) were present on both days of the conference.
In his Valedictory Address, Shri Faggan Singh Kulaste said, "The conference is a good medium for participating organisations to explore innovative ways and means to make India self-reliant in its minerals and metals sector. These deliberations are significant steps towards Transition 2030 and Vision 2047 and as we move ahead with a commitment of progress, I encourage and lay emphasis on accelerating exports of our resource-rich precious metals."

Shri Sanjay Kumar Singh, IAS said, "We must ask ourselves what trends and projections we see in the steel sector 25 years from now and tread on that growth trajectory of the industry by increasing our per capita consumption. Increasing the consumption will lead to an increase in the recycling of scrap metal, thereby creating a circular economy. This is especially important as we explore technologies to decarbonise using carbon capture technology and increase efficiency."

Commenting on the future way for NMDC, Shri Sumit Deb, CMD, NMDC said, "The demand for iron and steel is on the rise and its boom is expected in the next few years. As technology advances faster than ever before, the manufacturing industry will require raw materials to sustain its growth which implies that the opportunities for the sector are vast in the years ahead. New age minerals are finding increased traction and while the future seems promising, we must reflect on the enlightening conversations by our distinguished speakers around economic, social and environmental implications of transitioning to the fossil fuel economy and gear up for 2030 and 2047. I thank all the Ministers, dignitaries, speakers, experts for giving us deliberations and actionable outcomes for the future and our co-organisers FICCI for making this conference a grand success."

Shri Sunil Duggal, Whole Time Director and CEO, Vedanta Group, said, "India is hugely dependent on import of natural resources. With commodity prices going up, our main aim should be to secure strategic critical minerals and energy."

Giving insights from a macroeconomic perspective, Dr. Ila Patnaik, Chief Economist, Aditya Birla Group said, "The next decade will be a phase where India will look forward to a step in economic performance and growth. As the Indian economy aims to cross the 5 trillion dollar mark, this sector has a lot to contribute to and gain from India's rapid development."

Shri Kundan Kumar, Advisor, NITI Ayog marked the relevance of Azadi ka Amrit Mahotsav as we move towards Amrit Kaal. "Development of critical minerals is crucial to promote growth of the nation to shift to renewable energy and adopt advanced technology in manufacturing. We should explore opportunities available overseas to secure stable long term supply of minerals."
The technical sessions of the program included insights on Industry Vision 2047, Global Landscape for Minerals & Metals Industries, New-Age Minerals: Demand-Supply-Trade Scenario, Technological Innovations and Enabling Factors facilitating Growth in Indian Minerals & Metals Sector. Speakers gave insights from across industry, policy and academia.