Bengaluru July  2022: The 25th edition of the Annual Karnataka Conference with the theme "People, Technology, and evolving Security….An eventful triangle" was inaugurated on July 29, 2022, at Hotel Sterlings Mac Hotel, Old Airport Road, Bangalore.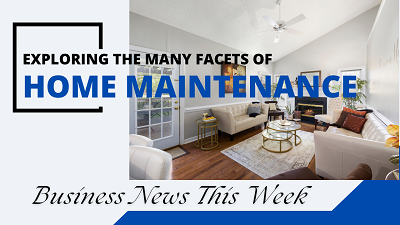 Mr. Pratap Reddy, IPS, Commissioner of Police, Bengaluru City Police, Government of Karnataka, Inaugurated the 2-day conference in presence of Dr. Aloknath De, Exec Consulting Director- Samsung India, Adjunct Prof–IISc, Mr. Velmuruga Venkatesh, President of the ISACA Bangalore, Mr. Rajasekharan VP of ISACA Bangalore Branch with other dignitaries present.
The Keynote address for Day 1 was delivered by Dr. Aloknath De, Exec Consulting Director- Samsung India, Adjunct Prof–IISc, Bengaluru who discussed on " Cyber physical system and digital trust". The conference edition of the ISACA newsletter was released by the Chief Guest and rank holders of the recent ISACA Certification exams were also felicitated. The theme of this year's conference intends to explore the interesting opportunities for Information Security professionals, that stem out of the challenges in Cyber India. Senior industry professionals, Government representatives, and academicians will be sharing their knowledge and insights at the Conference.
Mr. Sunil Panwar, IFS, Chief Executive Officer, Centre e-Governance, Government of Karnataka has consented to be the Chief Guest on Day 2 the July 30, 2022, and the key note shall be delivered by Mr. Kumar KV, Group CIO, Narayana Health.
After 2 years of virtual conferencing, the excitement to network and meet in person was noted amongst all the delegates. With more than 200+ registrations, and power packed sessions, the conference is a huge knowledge boost.
Mr. Velmuruga Venkatesh, President of the ISACA Bangalore Chapter welcomed all the delegates as they were meeting for the first-time post pandemic and spoke on how the digital landscape was evolving post pandemic. The conference chair and VP of ISACA Bangalore Branch, Mr. Rajasekharan gave an overview of the action-packed schedule and thanked the dignitaries, chief guest and the speakers for sharing their valuable time.
Post inauguration, the Mr. Shane Cox, VP Global Security Operations, Optiv Inc, spoke on "Effective Detection and Response: Data driven Decisions". Following this Mr. Debashish Jyotiprakash – VP Asia Qualsys Inc spoke on Orchestration & automation at Scale and what are the new ways of doing Vulnerability Management.
With multiple sessions lined up including Women only panel discussion, Digital transformation, API security, ethics of AI, panel discussion on Super human and AI, this conference is definitely a must attend for Information Security professional.
The conference also had display of insightful and interesting stalls by the sponsors, Optiv, GTB Technologies, Fortinet, Qualys, Cyberpwn, Prophaze and Protiviti.