Lucent Innovation, the best in its niche and a leading global provider of digital enterprise solutions, has made a significant contribution to the industry by providing e-commerce solutions, and software solutions for web and mobile application development, around the globe. The Next generation digital service and consulting company offer a suite of services to its customers and through persistent delivery of quality, has been able to branch out in new verticals in addition to emerging as a top name in the IT sector.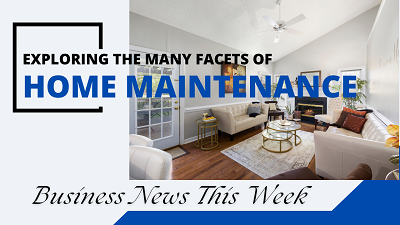 Started by two young professionals, Mr. Ashish Kasma and Mr. Nitesh Kasma, Lucent Innovation serves a diverse range of industries including Healthcare, Fintech, Energy, Transport and Logistics, and Retail and Commerce. Additionally, through its highly skilled team, the firm has served 500+ clients and delivered 1000+ projects. From the pool of the company's offerings, their core services include Digital Transformation services, Mobile and Web application Development Services, Product Engineering Services, and finally, loT solutions. These robust, next-generation services allow the customers to achieve their tangible business outcomes and gain a secure competitive advantage through agile solutions and excellent user experience.
Being in the profession for over 9 years, through commitment and their constant search for innovation, the firm has worked with several megacorporations including Sequoia Capital, PayU, True Cover (Insurance Tech), Lenskart, Symphony, Noise, The Man Company, Nicobar and Good Earth in the past and will continue working with them in future as well. To further enhance the customer experience, the establishment envisions building a solid and full-proof software system using blockchain technology for banks, insurance, and trading companies in the coming years.
Ashish Kasma, the co-founder and CTO of Lucent Innovation quotes,"As a company, we always believe in enhancing customer satisfaction through constant technological innovation and upgradation to achieve the best results. We, at Lucent Innovation, believe in providing quality outputs to the global market systematically and collaboratively. Gradually, we are expanding our business into new verticals i.e. Block Chain, NFTs, Web3, Automation, Energy, and IoT to fulfill customer software development needs in other sectors as well." 

Nitesh Kasma, the co-founder and CEO of the organization further added, "We are really happy that local as well as multinational businesses recognised and have liked our work. We, together with our dedicated team of professionals, will continue to solve the business problems using our technology expertise". 
Further shedding light on the expansion plans of the company, Nitesh Kasma explains that the company is projecting 100% revenue growth for the next fiscal amid a robust deal pipeline and continued demand for digital, along with cloud computing services. Consequently, the firm will continue to grow in the same way by yearly growth for the next 5 years. To expand their tech team, Lucent Innovation is aggressively hiring tech resources to help startups as well as fortune 500 companies to automate/fulfill software demand. Consequently, by 2027, the company will have a team of 2000 IT experts working to offer clients considerably more secure and sophisticated services that are tailored to their needs.
Lucent Innovation is a globally recognized IT company working towards navigating rapidly changing markets to promote innovation, capture new opportunities, and create value for the customer experience through its technology-oriented solutions and domain expertise offerings. You are welcome to view their portfolio on their website – lucentinnovation.com along with customer testimonials to start your journey of scalable growth.