Mumbai, 31st October'23: Marriott Executive Apartments Navi Mumbai is all set to take you on an epicurean journey of Kashmir's authentic delicacies with their Kashmiri Food Festival, Kashmiri Wazwan between 25th Oct – 4th Nov for dinner buffet.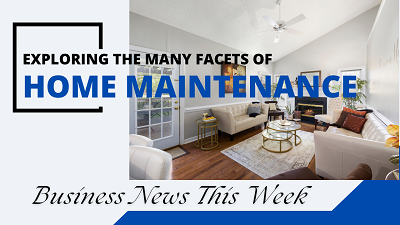 INDIA is a country where vibrant cultures dance harmoniously and where delectable cuisine transports you to a world of flavors. The name Wazwan is a combination of two words, Waz meaning cook and Wan meaning shop. The reason why it is known as Wazwan is because it requires the expertise of many cooks to prepare the dishes, which are then served by the Vasta Wazas or the Head Chef. Hill View Café, the all-day dining restaurant invites you to Kashmiri Wazwan in association with Chef Tariq Ahmad who joins us exclusively for the festival from Srinagar. The festival showcases the grandeur of Kashmiri Wazwan, a traditional feast that has been an integral part of Kashmiri culture for centuries. Chef Ahmad, brings with him natural and home-grown key spices used in the daily cooking of Kashmiri cuisine like Saffron, Kashmiri red chilies, dried cock comb flower, etc, so as to enrich the flavor and enhance the aroma of the cuisine.
Kashmiri cuisine is more than just food – it's an essence of Paradise. The menu promises a symphony of flavors with signature dishes like Gaad te Mujj, Mattan Tabakh Maaz, flavorful Chicken Kanti, iconic Mutton Gushtaba, Nadru Churma, delectable Paneer Kanti, and the wholesome Kashmiri Razma Dal. offering a sensory journey through the diverse palate of Kashmir. No Kashmiri meal is complete without the traditional accompaniments and desserts. From the tangy Kashmiri Anchar Chatni to the sweet notes of Soji ka Halwa, every element of the meal has been carefully curated to provide an immersive culinary experience. A thorough indulgent affair where every dish is a true delight with the flavors ruling high, as promised by the chefs at Marriott Executive Apartments Navi Mumbai.
So, head to Hill View Café for an unforgettable experience, where each dish is a masterpiece and every bite tells a story. Your own Kashmiri Wazwan awaits you at Navi Mumbai.
Venue: Hill View Café at Marriott Executive Apartments Navi Mumbai. Level 6
Date: 25th Oct – 4th Nov, 2023
Time: 07:30 pm to 11:00 pm, Dinner Buffet