The degrading situation of the environment due to the use of plastic has turned out to be a big concern for many countries including India. The Government of India is taking steps to promote innovation, banning single-use plastic from July 1 and providing an ecosystem for accelerated penetration and availability of alternatives all across the country. The adverse impacts of littered single-use plastic items on both terrestrial and aquatic ecosystems, including in marine environments, are globally recognized. Addressing pollution due to single-use plastic items has become an important environmental challenge in the country, on the same front these startups are providing product solutions to remove single-use plastic and stop environmental degradation.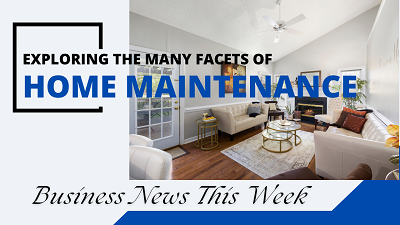 Bambrew offers Plant-based Packaging
Bambrew is a one-stop innovative solution provider for sustainable packaging in India.  With a mission to wipe out plastic usage in the packaging industry, it offers a host of products that are 100% handmade, reusable, and the perfect natural substitute for single-use plastics in the B2B domain. The company curates every product made from bamboo, sugarcane, and seaweed.  Incepted in 2018, Bangalore-based Bambrew is the brainchild of Vaibhav Anant. Bambrew has reduced more than 10,000 tons of plastic usage to date without using chemicals or pesticides in its production. It is the only company to target the leading giants that majorly contribute to the plastic waste generated worldwide in E-commerce & Retail, FMCG, F&B, Pharmaceutical, etc. This strikingly sets the company apart from the rest of the other players in the industry.
CHUK
CHUK is a 100% compostable & biodegradable tableware brand that uses agri-residue to produce toxin-free products as a perfect alternative for plastic tableware. Through its unbleached, eco-friendly, carcinogen-free, and hygienic range of products, the brand aims to positively transform the catering and food ecosystem by setting it down the greenway. Apart from being microwaveable, ovenable, and freezable, each of the brand's FDA-approved offerings boasts a sturdy and elegant design. It is this dynamic modularity that makes CHUK and its product globally recognizable. The brand builds on the rich legacy of its parent company, Yash Pakka Limited (YPL), which has more than 35 years of experience in pulp manufacturing. The primary target demographic includes players in the catering and food ecosystem. These include quick-service restaurants (QSRs), restaurants, cafes, hotels, food festivals, institutional catering, party caterers, etc.
Pappco Greenware
The Mumbai startup sells seven different product lines with over 150 items, ranging from plates, glasses, and bowls, which are made from sugarcane, wheat straw, and bamboo, among others. In fact, these products are microwavable up to 100 degrees Celsius. It also leverages bioplastics created from plants, algae, or microorganisms.
Zogam Bamboo Works (ZBW)
V Ginkhanpau and Golan Suanzamung Naulak run an eco-friendly handicrafts venture by the name Zogam Bamboo Works in Lamka, Manipur. The duo uses bamboo to make pens, water bottles, and decorative pieces.
Recently, one of Zogam's products — the bamboo tiffin box — became a hit after IFS officer Radha Ramen shared it on the social media platform Twitter. The tiffin box is similar to a traditional steel one, which has three storage sections, with all of them tightly sealed to prevent any sort of leakage. These boxes can last up to three years and can be used to store both hot and cold food.
Beco
Consumer goods startup Beco (Be Eco) was founded by Aditya Ruia, Anuj Ruia, Punit Batra, and Akshay Varma in 2017. The startup is known for manufacturing sustainable alternatives to single-use plastic products such as facial tissues, toilet rolls, and kitchen towels.
Most of Beco's items are made from bamboo pulp and corn starch, and hence, are completely eco-friendly. It has been using a specific type of bamboo called Moso, which mainly grows in China, Maharashtra, and certain regions in Northeast India.