21 October 2022, India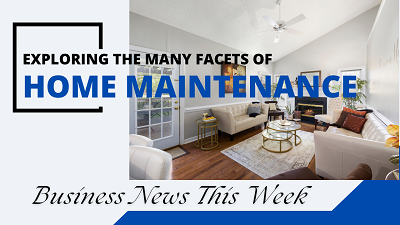 With an objective to make Diwali more inclusive and mindful of pets, fast-growing pet care brand, Wiggles has launched another thought-provoking and purpose-driven campaign to ensure a pet-safe and inclusive Diwali this year with its #TyohaarWithFurryvaar campaign with the tagline- "Iss Saal Naya Riwaaz Banate Hain, Tyohaar Furryvaar Ke Sath Manate Hain." Celebrations are incomplete without 'parivaar' and pets have become an integral family member in the last few years as the culture has shifted to pet parenting from pet ownership hence Wiggles coined the term 'Furryvaar' to include our fur family. This Diwali, Wiggles has urged families to change how we look at rituals and traditions and keep their pets in mind while creating their shopping lists, ensure pet treats are a part of the sweets at home, and not forget that one adorable selfie with their fur buddy.
As a part of the #TyohaarWithFurryvaar campaign, Wiggles introduces Tyohaar ki Mithai, which creates awareness and educates how Indian sweets can be toxic for pets and sugar, maida and nuts can play havoc with your pet's health. It also shared recipes for pet-friendly sweets like xylitol-free peanut butter and oats laddu that can add sweetness to their Diwali celebrations. In addition to this, Tyohaar Taiyyar offers a socio-cultural atmosphere and educates pet parents to try the anxious pet program module on firecracker training besides spreading awareness on celebrating a noise-free Diwali. Lastly, Wiggles highlight the bond of family ties through Tyohaar Wali Selfie and encourage pet parents to upload a festive selfie with their pets as families often post during Diwali celebrations.
https://www.instagram.com/reel/Cj7Jx1aJYlP/?igshid=MDJmNzVkMjY=
https://www.instagram.com/p/CjpTPynpt8H/?igshid=MDJmNzVkMjY=
https://www.instagram.com/p/CjpULj0MlX9/?igshid=MDJmNzVkMjY=
Speaking on the campaign, Anushka Iyer, Founder and CEO, Wiggles said, "Pets are at the heart of all we do and at Wiggles we make earnest attempts to ensure the right kind of pet inclusivity in all celebrations. Diwali is equally important and our campaign urges and encourages pet parents to make sure that their festivities are pet-friendly and pet safe. We want them to know that while it is generally a difficult time for our pets and streeties, it is the small efforts collaboratively that make up for the anxiety they face and ensure it is a happy Diwali for them too. After all, dogs and cats are family and what is Diwali without our fur family?"
Conceptualized and executed by the Wiggles in-house team, #TyohaarWithFurryvaar is live across all social media platforms, and Wiggles pet parent community – Wiggles Tribe.