New Delhi, July 2022: In a bid to advance engineering education in Indian languages, The All India Council for Technical Education (AICTE) will organize a day-long 'Conclave on Implementation of National Education Policy (NEP) 2020: Facilitating Engineering Education in Indian Languages' on July 15, 2022 at the AICTE headquarters in New Delhi.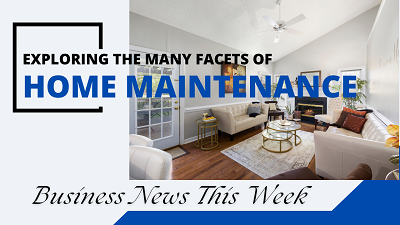 "AICTE is honoured to host this prestigious Conclave to encourage interactions with the Vice-Chancellors of technical universities, Directors of NITs and Directorate of Technical Education of State, Govts to spread awareness about technical education in the Indian languages. It is in alignment with the National Education Policy (NEP) 2020, and aims to make Engineering Education accessible to speakers of all major vernaculars," says Prof. Anil D. Sahasrabudhe, Chairman, AICTE.
The conclave is also being organized to identify key persons across different states for popularizing engineering education in Indian languages in their respective states as mission ambassadors.
"We are delighted to be hosting three expert panel discussions featuring education stalwarts' views on themes such as Genesis and Importance of Education in the mother tongue, Role of Universities / State Technical Education Departments as enabler to impart technical education in Indian Languages, and the Future Road Map to make outcome-based education accessible in Indian languages," says Prof M P Poonia, Vice-Chairman, AICTE.
Notably, AICTE has initiated Technical Education in Indian languages in the year 2021-22 to enable students to study engineering education in different Indian Languages.
"To provide the course material for engineering in Indian Languages, AICTE has introduced technical book writing and translation in 12 scheduled Indian languages – Hindi, Marathi, Bengali, Tamil, Telugu, Gujarati, Kannada, Punjabi, Odia, Assamese, Urdu and Malayalam. With this conclave, we aim to further the narrative on adapting education into local languages," says Prof Rajive Kumar, Member Secretary, AICTE.
AICTE started original book writing in English for the first year and then its translation in 12 Indian languages, post original writing. In the first year, 22 books were identified and were initially translated into 12 Indian languages. These books have the potential to be utilized in IITs, CFTIs, NITs, IIITs, and AICTE-approved institutes.
In 2022-23, AICTE has already initiated the process for the second year's original book writing in English. Eighty-eight (88) subjects, for both degree & Diploma, have been identified by AICTE for the 2nd year, and original book writing in English has commenced. Most of the authors are from IIT/NIT's etc. associated with AICTE in this noble cause.
Simultaneously, on the University front, 40 institutes across 10 states namely Andhra Pradesh, Haryana, Karnataka, Madhya Pradesh, Maharashtra, Rajasthan, Tamil Nadu, Uttar Pradesh, Uttarakhand and West Bengal have come forward to start engineering education in one or more disciplines in six Indian Languages namely: Bengali, Hindi, Kannada, Marathi, Tamil and Telugu with a total intake capacity of 2070 students in 2022-23.
Dignitaries such as Dr. Nirmaljeet Singh Kalsi, IAS (Retd.), Chairperson, National Council of Vocational Education and Training (NCVET) and Prof Chamu Krishna Shastry, Chairman, HighPowered Committee for the Promotion of Indian Languages, Ministry of Education, GoI, will also be speaking at the offline event. Vice-chancellors, directors and professors of various universities, including IGNOU, IIT Kanpur, NIT Nagaland, Gujarat Technological University, and IIITDM Jabalpur, will be speaking as panelists.