Appoints industry veteran Vikas Gupta as Board Chairman and MD of the company to spearhead expansion and growth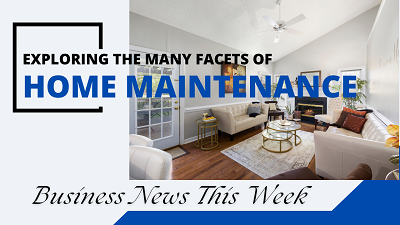 Bangalore, August 9, 2022: Miles Education, among India's fastest growing higher ed-tech companies and the market leader in global finance and accounting certifications including CPA/CMA, today announced the appointment of education veteran and industry leader Vikas Gupta as the chairman of its board and Managing Director of the company. Gupta joins as part of the promoter group and his appointment in the new role is part of the larger growth strategy and plans that Miles is pursuing, to expand its portfolio of offerings and tap into newer geographies across India and Middle East.
As a first step, Miles announced that it has set up learning hubs in 9 cities across India and will expand to 24+ cities by the end of this financial year, including 10-15 tier II cities. The company is investing over USD 6 million in well-equipped residential infrastructure, the best faculty across regions and other training amenities, to ensure it can continue to nurture and produce the country's best finance and accounting professionals globally, besides its other new course offerings. Miles has set up its hubs at present in Bangalore, Hyderabad, Pune, Chennai, Kochi, Delhi and Mumbai catering to an average 25,000 students at any point in time, training in multiple courses and certifications. The company is slated to clock revenues of INR 250 cr. by end of FY '22 as part of its growth plans
Vikas Gupta, the company's new board chairman and MD will help steer growth and provide strategic advisory to the senior leadership team at Miles, leveraging his experience of over two decades in the education industry and seeing it evolve through multiple growth stages. Prior to this, Gupta was Managing Director at Wiley India for over 22 years, a serial entrepreneur and an industry veteran in education and publishing
On being appointed as the Chairman and MD of Miles Education, Vikas Gupta said, "The role comes at a time when the education and ed-tech industry is undergoing an interesting transformation and learning curve, as the space gets more competitive. I look forward to the challenge of enabling and further strengthening Miles' growth and consolidation of its leadership in finance & accounting.  I am also happy to be closely working with the founding and leadership team- Varun Jain and Meenakshi Jain, to carry forward their passion in building a strong, growing organisation".
Commenting on the company's expansion plans, Varun Jain, Co-Founder and CEO of Miles Education said, "We are excited about the next phase of growth for Miles and are confident that we are strongly positioned today to scale up and grow both our offerings across other domains, as well as provide our courses and certifications to people from smaller cities. In addition, we have collaborated with almost 70 universities at present to include our certifications as a part of the course offerings and there is huge potential in this also. We look forward to VG's guidance and mentorship in enabling us steer this exciting growth phase for the company and we aim to gain from his vast and diverse experience in the industry."
About Miles Education: Miles Education is one of India's fastest growing higher edtech companies. Miles' mission is to up-skill students and professionals to help them be future-ready and enable their career progression. Currently, Miles is by far the biggest F&A edtech company in AsiaPAC. Miles offers industry recognized certifications in finance & accounting, business analytics, branding & advertising, digital marketing, human resources, business leadership, AI & machine learning, data science, data engineering and cybersecurity.