Amazon Adds Stingray All Good Vibes to Prime Video Channels; America's Premium OTT Service that Offers Concerts and Music-Focused Programming to Consumers
From full-length, on-demand concerts from popular artists like Rihanna, Ed Sheeran, Coldplay, Justin Timberlake and more, to music documentaries, and programming that encompasses diverse music genres like classical and jazz, a single add-on subscription to Stingray All Good Vibes through Prime Video Channels offers music aficionados access to 5 unique offerings – Qello Concerts by Stingray, Stingray Karaoke, Stingray Classica, Stingray DJAZZ, and Stingray Naturescape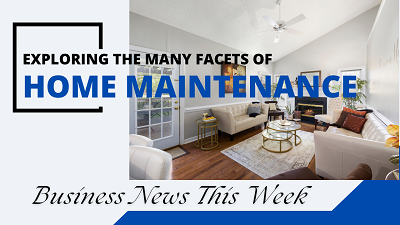 With Prime Video Channels, Amazon's video entertainment marketplace, Prime members get friction-free and convenient access to a wide range of premium content from multiple video streaming services all available at a single destination—Amazon Prime Video website and apps
MUMBAI, India— 22 July, 2022— Amazon Prime Video, India's most loved entertainment hub, is bringing the best of international music-driven programming for viewers in India with Stingray All Good Vibes. A single add-on subscription to Stingray All Good Vibes, will give Prime members access to 5 unique offerings from the Channel – Qello Concerts by Stingray, Stingray Karaoke, Stingray Classica, Stingray DJAZZ, and Stingray Naturescape. Since a successful launch last year, Prime Video Channels has expanded the selection of Channels rapidly to offer customers in India the best of entertainment, from across the world, all at one destination – Prime Video app and website. Stingray is the 13th Channel to launch on Prime Video Channels and offers curated programming steeped in music, from full-length concerts featuring the biggest of international artists like Kylie Minogue, Bon Jovi, Enrique Iglesias, Justin Timberlake, Rihanna, Ed Sheeran, Shania Twain, Coldplay, ABBA, and more available on-demand to music documentaries and content related to various international music genres like classical and jazz.
In the lead up to Prime Day 2022 on July 23 & 24, Stingray All Good Vibes is offering 50% discount on its annual subscription. Prime members can purchase an annual subscription of Stingray All Good Vibes through Prime Video Channels for INR 249 until 24th Jul 2022. Post the Prime Day 2022 offer, customers can purchase an annual subscription for INR 399 at a limited time discount of 20% until 24th October. The regular subscription price applicable post 24th October 2022 is INR 499.
Stingray All Good Vibes Channel Highlights:
Qello Concerts by Stingray features concert-films and award-winning music documentaries from the biggest and most influential artists, bands, and musicians.
Stingray Karaoke includes all the top songs to sing along to, from golden oldies to today's hits. They range from rock and pop to children's classics and songs in the style of today's top-charting artists.
Stingray Classica features breathtaking excerpts of orchestral performances, operas, and ballets, including the grandest, most popular classical musical productions filmed from famed opera houses and theatres worldwide.
Stingray DJAZZ features the world of jazz without limits with a unique selection of rare documentaries, intimate portraits, behind-the-scenes footage, and exclusive interviews.
Stingray Naturescape offers an escape to a world of stunning nature scenes, all set to peaceful soundtracks.
Prime Video Channels benefits for Prime members include:
No hassle login & billing: Customers do not have to juggle between multiple usernames, passwords and billing due dates. With Prime Video Channels, all premium content subscriptions are managed within a single destination – Prime Video apps and website.
More time watching, less time deciding: Customers won't have to spend time toggling between their favorite services to discover what's new and popular. With Prime Video Channels they can browse in one place, search across all their premium subscription and get personalized recommendations. All of this without ever having to leave the Prime Video app or website.
Enjoy your favorite features, no matter which service: Customers can enjoy IMDb's X-Ray feature and a single consolidated watch list and download library for offline viewing. Subscribers can also manage data consumption and much more across all their premium channel subscriptions.
More Choice: With Prime Video Channels, Prime members can access thousands of additional titles across 13 OTT services, including Stingray, AMC+, Acorn TV, hayu, discovery+, Lionsgate Play, Eros Now, Docubay, MUBI, hoichoi, Manorama Max, Shorts TV and Nammaflix.