By gifting one or more items from the list of options given below, you can make this Rakhi Festival really special for your brother who loves to spend his free time playing games.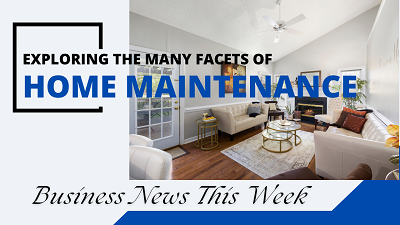 With the auspicious occasion of Rakhi around, you might be struggling with an idea of what to gift to your beloved brother at this festival. Options are aplenty and if your brother is one among many who loves to spend time playing games then this piece of writing is just what the doctor ordered. We bring to you a carefully chosen and compiled list of items that make for a perfect gift. So read the complete article and then decide which one of these items you will like to gift to your brother.
1) EvoFox Elite Play Wireless Controller: Equipped with the exceptional capability of 10 hours of immersive gameplay, EvoFox Elite Play Wireless Controller is specifically designed for hard-core and passionate gamers. The controller is compatible with all major platforms including PlayStation (PS) 4, Android, and iOS and comes with inbuilt speakers and Bluetooth 5.0 wireless connectivity. It also doubles down as a mouse on Android and its 6- axis gyroscope offers superior controlling capacity to players. Further, the convenience of an external charging dock port further enhances its utility quotient and the icing on the cake is its exceptionally good value-for-money pricing.
2) ZIUMIER Z30 Gaming Headset: The USP of the Z30 Gaming Headset is its 50mm audio driver that offers an exceptional sound experience to users. You feel as if the sound is coming from every possible direction and this livens up the gaming experience to a different level altogether. Another feature that makes the headset far ahead of its competitors is its capability to eliminate background noise. This not only ups the entertainment quotient but also helps in effective communication among team members to put out an impressive performance.
3) Dell Alienware X14 Gaming Laptop: Powered by the latest Intel 12th generation core i7 or i5 processor, the 14-inch gaming laptop from the house of Dell is a must to have in the list of gaming enthusiasts. The laptop comes equipped with 32GB of Ram and the storage options offered by Dell range between 256GM and 2TB SSD. Some of the other key highlights of this newly released product in the Indian market include Cryo-Tech Cooling,
Dual Torque technology for hinges, and multiple ports for a connected experience. Further enhancing the entertainment experience are Dolby Atmos and Dolby Vision and a fast charging system for the battery that can last up to 8 hours on a single charge add to the practicality of the laptop.
4) Acer Nitro VG271U Gaming Monitor: The 27-inch IPS LCD display monitor from Acer features WQHD resolution and comes with an exceptional refresh rate of 144Hz for a superior gaming experience. To further enhance the performance, the monitor supports the advanced technology of AMD FreeSync and its flickerless features coupled with BlueLightShield make sure that players won't get eye strain even after long gaming sessions.
Undoubtedly, the product is one of the best monitors available in the market for those who want to enjoy the best gaming experience without any kind of compromise.
5) HP G200 Gaming Mouse: Counted among one of the most stylish mice available on the market, the HP G200 ticks all the right boxes when it comes to offering an exhilarating gaming experience to users. The USB mouse has the exceptional capability of performing exceptionally well on all important parameters of performance such as speed, sensitivity, and targeting needs among others.
The mouse has been rated to deliver clicks as large as 20 million and thanks to its anti-slip side feature, one can enjoy games without any unnecessary distraction. Last but not the least, the mouse features a gaming sensor that helps players establish superior control during the games for achieving better performance.
6. Razer Huntsman Elite Gaming Keyboard: Specifically created keeping in mind the requirement of speed and agility for Gamers, the distinctive feature of the Razer Huntsman Elite Gaming keyboard is its optical light sensing technology. Each and every key on the keyboard work in a lightning-fast manner which brings extra advantage to gamers to establish their superior control over the game for better performance and output. The keyboard is rated for approximately 100 million strokes and the top-mounted stabilizer bar helps in optimising the balance between speed and stability. Some other distinctive features of the gaming keyboard include a cloud storage facility, separate media keys, and rebind functionality which comes in handy in saving up to a total of five profiles.