New Delhi, 17th March 2023: Eye-Q, a leading hospital eye care chain hosts a Glaucoma walk to raise awareness about Glaucoma during National Awareness Week 2023. As part of World Glaucoma Week, which runs from March 12th to March 18th, 2023, a walk was held on March 12th at 7 a.m. at the Community Centre, Sector 4, Gurugram. Organizers and participants from GOS, HOS, IMA & Nursing home, and diagnostic center association joined hands to run for the cause "Gurugram Glaucoma Walk".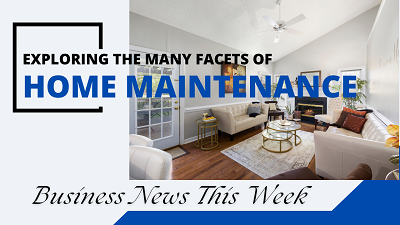 The walk was flagged off by chief guest Mr. Sanjay Singh, MLA of Sohna constituency in the presence of prominent dignitaries including Dr. Deepak Bhatia, President IMA Gurugram; Dr. Ashok Taneja, Senior Physician; Dr. Ajay Sharma, President-Elect IMA Gurugram; Dr. Rajesh Kataria, Working President. IMA Haryana; Dr. Umesh Gupta, Secretary IMA Gurugram; Dr. Indermohan Rustagi, Vice President IMA, Secretary Haryana Ophthalmological Society; Dr. Deependra Vikram Singh, President Gurugram Ophthalmological Society; Dr. Vishal Arora, Secretary Gurugram Ophthalmological Society; Dr. S S Mann, Vice President Gurugram Ophthalmological Society; Dr. Dheeraj Gupta, Treasurer Gurugram Ophthalmological Society; Dr. Sameer Kaushal, Jt. Secretary Gurugram Ophthalmological Society as well as well-known Senior Ophthalmologists such as Dr. Kapil Midha; Dr. R N Yadav; Dr. Ashish Lall; Dr. R K Bakshi and Dr. Sachdeva.
Commenting on the awareness program, Dr. Ajay Sharma, founder and CMD of EYE-Q said, "Glaucoma is a category of eye disorders that lead to optic nerve damage and is the world's second leading cause of blindness. Worldwide Glaucoma Week (WGW) is observed to raise awareness of the disease's debilitating effects. We volunteered to participate in this run to raise awareness of the fact that more than 90% of people with glaucoma are unaware of the disease. Only a comprehensive dilated eye exam and treatments can help patients maintain their optimum sight for the rest of their lives."
"In India, people's treatment-seeking behavior and service utilization are influenced by disease awareness, knowledge, and beliefs, as well as sociocultural and religious practices. If glaucoma prevention and treatment programs are available, an informed public is more inclined to take advantage of it before the substantial functional disability or irreversible vision loss occurs," said Dr. Deependra V. Singh Medical director, of Retina services of Eye-Q.
Glaucoma blindness presents an enormous economic burden not only on individuals affected, but also on healthcare expenditure, quality of life, and rehabilitation costs for the blind, all of which have an impact on the overall country's economic development. It also places a significant strain on the healthcare system and government spending on healthcare. Such awareness will aid in early detection and treatment, as well as avoiding the consequences of such a silent thief of sight," said Dr. Indermohan Rustagi, Vice President of IMA, Secretary of the Haryana Ophthalmological Society.
A 3-kilometer walk was completed by approximately 100+ Gurugram residents and eye care professionals. The run for a cause began on the sector 4 community road and passed through the sector 4 chowk before culminating at the starting point. Organizers of the event maintained that Glaucoma damages the optic nerve, which transmits visual information to the brain. They said that early signs couldn't be identified until the patient's vision deteriorates. Hence, regular check-ups and treatment available at affordable cost at eyecare hospitals where people can get it corrected can solve the issue, they added.