Authored by Dr. Gowri Ravi Chinthalapalli, Consultant – Child Development, Aster CMI Hospital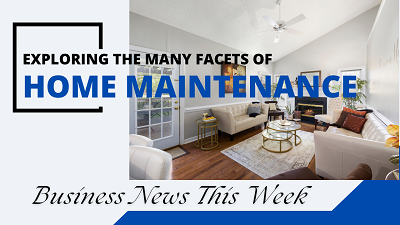 The brain undergoes a rapid growth during the first three years of life. During this early stages, a child's brain is susceptible to cognitive development. Further, early brain development leads to early literacy. Thus, it plays a pivotal role in contributing to an individual's ability to learn and succeed in life.
Understanding the science behind Breastfeeding and Early Brain Development 
Breastfeeding provides the best nutrition which babies need during the first six months of life, helping them to prevent illness and boost brain development. It is ideal food for infants as it contains a variety of nutrients, vitamins, and minerals vital for early child development and also enhances healthy brain development. Similarly, the process also protects mothers against deadly illnesses and has many other beneficial effects. A study says it is important to have Mother-to child touch and an emotional bond is developed during breastfeeding. This bonding plays an important role in strengthening a child's sensory and emotional circuitry which further helps in cognitive and social-emotional development. A child who is exclusively on breast milk for six months of life will foster better growth and development. Breast milk contains a long-chain polyunsaturated fatty acids (LCPUFAs), notably docosahexaenoic acid (DHA), have been considered a key explanation for neurodevelopmental benefits of breast milk. It contains significant quantities of cholesterol, an indispensable component of myelin membranes. These benefits have been largely attributed to human milk oligosaccharides (HMOS), an important constituent of human milk. Sialic Acid is one of the major contributor which infants get from Breast milk. It is a key molecule essential for proper development of gangliosides, and hence critical in brain development and function.
Other benefits of breastfeeding for infants and mothers include: 
For most babies, mother's breast milk provides an adequate amount of nutrition
The baby develops antibodies from the mother through breastfeeding. The antibodies play an important role in protecting the baby from various illnesses. Also, the antibodies will help develop a strong immune system and protect the babies from severe infections
Helps mother reduce the risk of developing breast and ovarian cancer, type 2 diabetes, and high blood pressure
Breastfeeding helps moms to reduce weight from pregnancy at a faster pace
Lowers risk of postpartum depression, postpartum bleeding and the risk of urinary tract infections
Aids positive mood
Emotionally, breastfeeding boosts the level of soothing hormones including prolactin and oxytocin which helps with stress reduction.
Conclusion 
There is evidence that breastfeeding has benefits which enhances a child's neurodevelopment. It is proven that breastmilk is far more nutritive than formula milk. It is advisable for mothers to breastfeed exclusively for 6 months as it acts as the baby's first vaccine. It is the best vaccine to protect the child from certain diseases and any form of malnutrition.