Ahmedabad, May 2022: Happiness Reserves Foundation (HRF), a non-profit arm of Chiripal Group on Saturday organised national-level Robotics & STEM competition popularly known as World Stem & Robotics Olympiad (WSRO). It is a national platform created by HRF to promote science, technology and robotics in India.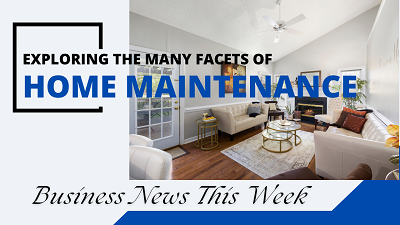 The event was inaugurated by Shri Vijay Nehra, Secretary, Department of Science and Technology, Government of Gujarat, in presence of Shri Vishal Chiripal, President of HRF & Promoter, Chiripal Group at Science City, Ahmedabad. Shri HC Modi, Executive Director, Science City and Shri Rajiv Vastupal, CMD, Rajiv Petrochemicals Ltd also graced the inaugural ceremony.
A Memorandum of Understanding (MoU) was signed between WSRO and Gujarat Council of Science City for conducting Robotics and STEM-related activities which mainly include workshops and competitions at the Gujarat Science City campus in Ahmedabad.
Over 80 teams, 300 participants, 100 coaches, 30 startups from across the country participated in the event. Interesting modules such as Line Following challenge, Young Scientist challenge, Quarky Pick & Place challenge and Entrepreneur challenge were some of the highlights of the event. Startup exhibition, Robotics workshop and technical sessions were also held during the event.
Speaking at the inaugural event, Shri Vijay Nehra, Secretary, Department of Science and Technology, Gujarat Government, said, "Nations that invest in knowledge will be more progressive than the countries with more resources in the future. Gujarat Government and the Department of Science and Technology aim to popularise science and STEM education in the state."

He added, "Science City is the dream and vision of our Prime Minister Shri Narendra Modi. We are going to spend over Rs 2,000 crore in the next five years to make it the biggest science centre in the world. There will be eight new regional science centres in all major cities of the state in the next five years. The first such centre is going to be inaugurated at Patan on Gujarat Foundation Day."

 Highlighting the significance of Robotics and STEM education, Shri Vishal Chiripal, Director, Happiness Reserves Foundation (HRF) and Promoter, Chiripal Group said, "The advanced knowledge of STEM (Science, Technology, Engineering and Mathematics) and Robotics has gained immense importance with knowledge and information dominating the modern world. Advanced technologies such as Artificial Intelligence (AI), Robotics, Machine Learning and the Internet of Things have expanded the horizon of STEM education across the globe. Given the demand for STEM talent globally and domestically, our objective is to drive STEM education at full speed and make it accessible to every student at the grassroots level. We have so far trained over 6,000 students in STEM & Robotics from all walks of life. We want to provide a platform to students, who have fire in their belly, to gain this knowledge. We want to provide them with an equal opportunity and a successful career in robotics. Chiripal Group is committed to promoting literacy and our quest to promote this knowledge is in tandem with that objective," he added.

He further said, "Government of Gujarat, Department of Science and Technology has been instrumental in making this event successful. Science City, Ahmedabad, is proving to be a catalyst in promoting knowledge about science and technology in students. The various exhibits, working models, activity corners, labs and live demonstrations help the common man easily understand science and technology. The newly-added Robotics Gallery at Science City provides glimpses of what's in store for us in the days to come."