The Retail Jewellery India Awards honored Navrattan Kothari with the Lifetime Achievement Award in Manufacturing Diamonds Category for the year 2022. The award ceremony took place at Grand Hayatt, Mumbai and was followed by a dinner attended by industry professionals. This magnificent event was organised by Retail Jeweller India Awards, recently.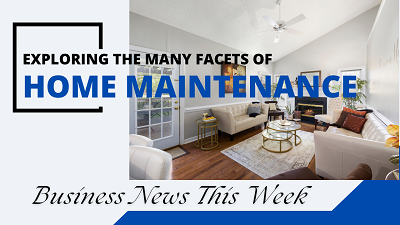 Mr. Navrattan Kothari who has been born and bought up in Pink city of India, got the award for his efforts and contribution in the diamond manufacturing industry and also, to inspire excellence in the jewellery and gemstone sector. Mr. Kothari He joined his inherited business and started trading coloured gemstone and has now achieved great milestones with his passion and zeal to take KGK to greater heights.
He has been guiding the KGK Group since the 1960s. Under his headship, the company has expanded across 17 countries. He has been guiding the entire team of the KGK Group with his valuable wisdom, insights, and experience for so many years. To date the group has diamond manufacturing units in India, Russia, Botswana, and South Africa; jewelry business in India, USA, Thailand, China & Hong Kong and manufacturing of gemstone in Thailand, China, and India — providing to sundry customers.
With his drive for rare acumen, coloured stones, and gems he met with victory in all his businesses and has achieved various awards and honors like & the Lifetime Achievement Award in 8th Annual Gem Field, Rio Tinto "Retail Jeweller India Award" in 2012, a trophy by Chief Minister of West Bengal, Mr. Kamal Nath & Mr. Buddehab Bhattacharyaji, Union Commerce & Industry Minister at 33rd "The Gems & Jewellery Export Promotion Council", an award from her highness Rani Padamani Devi at "Raja Kankaldev Award Function" and various others.
Speaking of the honour, Mr. Sandeep Kothari expressed his gratitude to everyone who had assisted the family along the way and dedicated the award to the whole family. "I want to thank the jury for giving us this honour, as well as our devoted clients and coworkers. A team of people who relentlessly fight to develop the company's brand and services instead of just one person serve as the organization's leaders. We are appreciative of Retail Jeweller India Awards for this honour and distinction. This honour will motivate us to keep progressing and daily set new objectives.
The vice chairman of the KGK Group, Mr. Sanjay Kothari, also expressed his happiness: "We all worked really hard to expand the company's global presence. We earned this honour thanks to our steadfast passion and commitment. We are pleased and glad that KGK Group has reached this standard.