JaiMart, one of the leading grocery store chain in Faridabad has now spread its wings in Indirapuram, Ghaziabad and came up with 3rd brand new store on 24th August, 2022.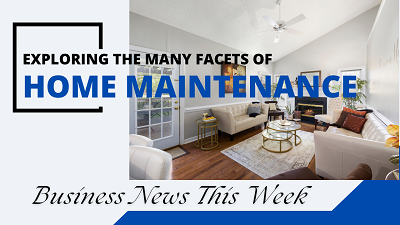 JaiMart is a grocery store currently running from past 2 years in Faridabad. It has huge customer base and that success only compelled the owners to expand to a new different location."JAI" means "Victory" and our logo symbol is "Namashkar", which is our Indian tradition which means we greet hand folded to each one who is visiting the shop. We firmly believe that VICTORY of any sort either in business or war can only come when we get humble and polite and that is the highlight of our Brand name. We firmly believe the Customer is a King and we so greet him with "NAMASKAR, WELCOME TO JAIMART".
JaiMart is a one stop destination for all grocery needs. It already has 2 stores running successfully in Faridabad at 2 different locations. JaiMart brings amazing offers for all its customers from time to time. It is a pioneer modern store in the grocery convenience store range. JAIMART is here where all can shop at the store by visiting the outlet and also at the comfort of our home with their highly user-friendly mobile app. Easy selection of items along with hassle-free payment methods on the JAIMART app makes the buying experience easy and fun for the customers.
JAIMART is an upcoming premium grocery store chain associated with Padmaja Retails Pvt. Ltd. founded by Mr. Rajiv Agarwal and Mr. Santush Paarab. Padmaja Retails Private Limited is a part of the Banarsi Group.
On this new expansion, Director and CEO of JaiMart Mr. Santush Paarab said," With this new expansion in a new city we want to cater to larger customers. This new outlet is just the beginning. We are all set to expand to different location in and around Delhi- NCR very soon."The ethos of the chain is perfectly encapsulated in the vision of the company which is a one-stop-shop for every household and for JaiMart to be an alternative name for modern grocery stores. Your Overall shopping experience will be impeccable wherein Shopping and checkouts both will be smooth and customers will move out with a smile on their face.JaiMart is expanding aggressively with plans to open 15 stores in next 6 months and take their reach to 150 stores in 3 years.

The Chairman of JaiMart chain Mr. Rajiv Agarwal said of his business venture "I wanted to start a chain of stores which solves every problem people have while shopping in a retail store and with JaiMart we aim to do just that". Mr. Santush Paarab, CEO of the group, encapsulates the JaiMart ideology beautifully "Our sole purpose is to improve lives of people by making their shopping experience seamless and efficient, while adding technology to modern retail."