Bengaluru, August 2022: Meta and the National Commission for Women, in partnership with Farhan Akhtar's MARD, today announced the launch of a reporting campaign "Don't Hesitate, Do Report, Stay Safe" to improve the online safety of women. The campaign will focus on increasing awareness and knowledge around tools and resources available to users to report online abuse, inappropriate content, or behaviour.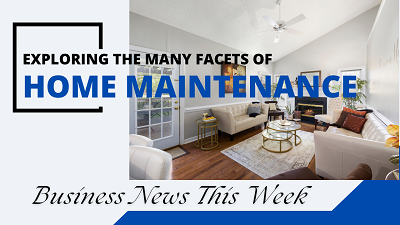 Launched in English and five Indian languages – Hindi, Bengali, Marathi, Kannada and Tamil – 'Don't Hesitate, Do Report, Stay Safe' will raise awareness amongst users on reporting the content that they find objectionable rather than sharing it further.
Highlighting the efforts and initiatives to create a safer internet for users, Madhu Singh Sirohi, Head of Policy Programs and Outreach, Facebook India (Meta) said, "As per research, women contribute more to economic development when they are digitally empowered and that requires building an internet that is safe and spurs growth and impact. At Meta, we have always strived to build tools and resources that enable a safer and inclusive internet for women. With 'Don't Hesitate, Do Report, Stay Safe' we are confident we will be able to encourage more people to report online harms they see against women and partner with us in creating an empowering experience for women across Facebook and Instagram."
Built in consultation with various leading CSOs in India, the 'Don't Hesitate, Do Report, Stay Safe' campaign also aims to bust existing myths such as "If I report nothing will happen" or "If I report, it will not stay anonymous". Further, the campaign will help users understand that when they report content they are in control of their experience on our apps – Facebook and Instagram.
Sharing her views on the partnership with Meta and the launch of the campaign, National Commission for Women (NCW) Chairperson, Rekha Sharma, said, "Meta has been a long-standing partner for the National Commission for Women (NCW) on driving digital literacy initiatives that have encouraged more women to be part of the online journey while staying safe on the internet. These include an online resource center to deal with topics like cyberbullying, cyberstalking and financial frauds and training to effectively use online resources and grievance redressal mechanisms available to women. To ensure greater safety of women on online platforms, users need to be sensitized on how to safely report problematic content. We are furthering our efforts today with the launch of this campaign to encourage more and more users to come forward and help stop online abuse faced by women each day."

Speaking on the collaboration with the campaign, Farhan Akhtar, Actor, Director, UN Women Goodwill Ambassador South Asia, & Founder MARD Initiative (Men against Rape & Discrimination) said, "At MARD we believe in ensuring gender parity and democratization of the internet, whereby dignity of all users is maintained. It is important to raise your voice against online abuse and reporting such content, which will help combat different forms of harassment. We are proud to join hands with Meta and NCW to build a safer online experience for more people. "
Meta has always made efforts in creating an internet which is safer and inclusive for women. Last year, Meta launched StopNCII.org that empowers women across the world to combat and prevent the spread of non-consensual intimate images (NCII). Meta also launched a Safety Hub for Women in English and 12 Indian languages that hosts all the safety resources women need when navigating the platform. It includes specific resources for women leaders, journalists and survivors of abuse. Additionally, it also contains video-on-demand safety trainings and allows visitors to register for live safety training hosted in multiple languages.