In today's times, almost every industry relies heavily on technology. Even the logistics segment and supply chain domain are keen to undergo digital transformation. Nowadays, businesses are leveraging the power of new-age technologies to transform their supply chain from a simple operational hub to a storehouse of business innovation in the wake of globalization, increased product complexity, and growing consumer demands.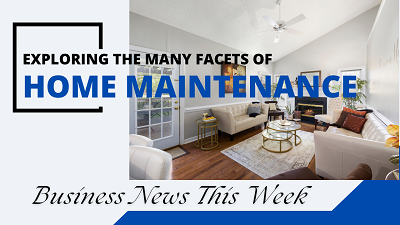 Technological advancements are reinventing and innovating how goods are made, distributed, and tracked. They are changing the face of the supply chain management process and the day-to-day operations of companies in the logistics sector. Digital adoption is offering a plethora of benefits for the industry players ranging from improved efficiency, improved customer service, to smooth communication and enhanced last-mile deliveries.
Have a glimpse at 5 renowned tech-enabled supply chain platforms that cater to meet the growing demands in the logistics industry-
Locus– Locus is a cutting-edge technology firm committed to addressing the last-mile logistics issues worldwide. It is a tech-based platform that automates difficult supply chain choices using proprietary algorithms and Machine Learning. Founded in 2015, Locus delivers across North America, Europe, Southeast Asia, the Middle East, ANZ, and the Indian Subcontinent. The innovative and scalable solutions of the firm assist businesses in improving operational effectiveness, lowering environmental impact, and streamlining the customer experiences.
Mojro– 'Mojro' is one of India's leading smart anticipatory logistics platforms. It is an automated, future-ready logistics platform that transforms goods and optimizes key logistics planning processes to increase efficiency, productivity, as well as profitability. The brand is known as the brain of the logistics industry. It was incepted in 2016 with the aim to meet the need for supply chain visibility, efficiency, and collaboration. Mojro is a tribute to Mohenjo-Daro, one of the world's primitive cities known for its sophisticated engineering and urban planning during the time of civilization. The firm's competency lies in multidimensional optimization, 60+ pre-built constraints for modeling, and logistics problems. The brand offers a self-service modeler for adding additional constraints, a multi-tenant model within a customer hierarchy, lightning-fast performance, and AI/ML-driven models for continuous optimization.
GoBOLT– GoBOLT, a Gurgaon-based, tech-enabled E2E logistics company was started by three young players. The company was founded in 2015 and aims to provide SaaS-based solutions as well as express new-age end-to-end logistics services. Cost-saving in transportation logistics has always been the top priority for GoBOLT. The firm provides a wide range of services, including last-mile delivery, warehouse and partner management, planning and order management, tracking, and route dynamics.
Shipsy– Founded in 2015 by Soham Chokshi, Dhruv Agrawal, Himanshu Gupta, and Sahil Arora – all IIT alumnus, Shipsy is the SaaS-based smart logistics management platform. The Gurugram-based company assists logistics companies and shippers in digitizing and automating their processes.  Shipsy's user-friendly platform gives its clients complete visibility into their first, middle, and last-mile operations. It also helps increase operational efficiency and enables its clients to make better decisions using real-time analytics. Shipsy's AI-powered Shipment Tracking Platform allows businesses to track bulk shipments in real-time, receive alerts on incidental charges and transhipment aging, reduce manual interventions, boost customer experience and achieve much more.

Pickrr – Pickrr was founded in 2015 by Rhitiman Majumder, Gaurav Mangla, Ankit Kaushik and Ronak Agrawal. This is a Gurugram-based firm and is a SaaS-based logistics startup that helps D2C firms build their business by leveraging the power of Big Data, AI, and Machine Learning. With tech-driven value-added services and efficient fulfillment facilities, Pickrr addresses the issues sellers in the D2C ecosystem face and aims to resolve the same. Pickrr Connect, Pickrr Predict, Pickrr Fulfillment, and Pickrr Advantage are some of the offerings provided by the brand. Further, Pickrr's warehouse management system (WMS) also allows sellers to track their inventory in real-time across all of their fulfillment centres, giving them information on Stock Keeping Unit (SKU) performance.