Views: 500 37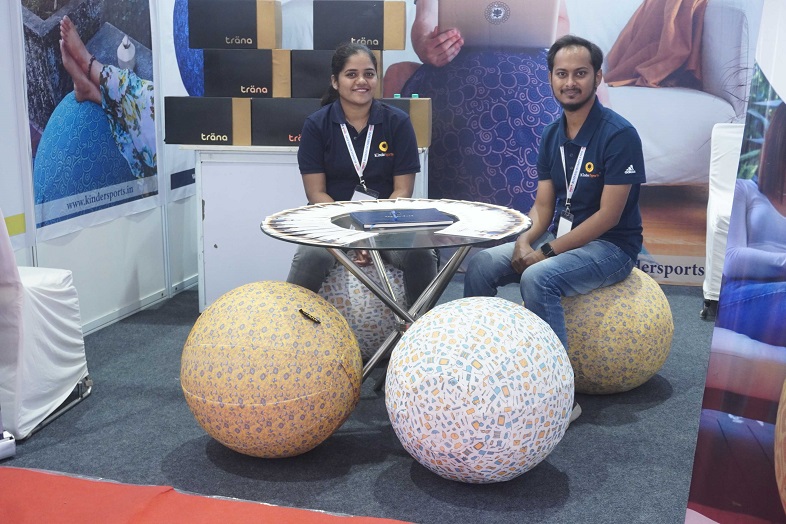 Hyderabad, March 13, 2023..The fourth edition of Business Women Expo 2023 concluded at Hitex on Sunday night
The theme of the exhibition was 'More Power to Women".
It showcased 220 exhibitors from 15 states. 60 plus stalls were supported by MSME, Govt of India.
The biggest-ever Expo for women entrepreneurs and innovators was supported by the Ministry of MSME, Govt. of India, T-HUB, WE-Hub, WEDO, The Indus Entrepreneurs (TiE), the Indian Chamber of Commerce and many other trade bodies.
Ms Amala Akkineni, Veteran Film star and Director, Annapurna Studio; Mr Gareth Wynn Owenn, Deputy High Commissioner, United Kingdom inaugurated the show.
Dr KBRS Visarda, Principal Scientist-IIM; Ms Deepthi Ravula, CEO, We Hub, Dr. Shilpi Reddy, KIMS Hospital; Mr M. Srinivas Rao, Ministry of MSME- Govt. of India; Ms Kadambari Umapathy, Founder- WeDo, Mr Anil Agarwal- President- FTCCI; Mr Krishna Yedula – Secretary General, SCSC visited the show.
During the show, Amazon had run a vendor registration program. We Hub launched We Corner
Recently there was news that a 85 years old man miffed with his five children, Willed Property Worth ₹ 1.5 Crore to UP Government. In this light of the background, several people approached us enquiring about Online Will Writing, which is now catching up, said Abhinava of AasaanWill.
The show had AasaanWill stall among others. According to Mr Abhinav of AasaanWill, they helped 1000 plus people with Wills. Unfortunately, 95% of the Indian Population does not know much about Will and Will Writing. He told women to secure their hard-earned properties.
Will is a legally binding agreement that states who will receive the property after the owner's demise. With a Will, you would be assured of protecting and preserving your assets. Preparing a will ensures that all assets and properties are distributed and disposed of as per the wishes after the death avoiding disputes/misunderstanding
Ancient Foods stall in the expo displayed ancient foods. Foods made without maid, basin, sugar, preservatives, or gluten but with high fibre. It offers children, parents and schools, healthy millet snack packs. And guilt-free millet desserts.
Kangofield displayed unique wall murals, dhokra wall frames, vintage elephants, mirrors, and cow heads. Basta, a startup founded by Archita Prahladka, displayed reusable bags. Banka Bio displayed compostable garbage bags for the daily dump.
Kinder Sports showcased Yoga Ball Chairs which is something unheard at least in this part of the geography. These balls claimed to offer solutions to those who sit long and have chronic issues like back pain, sciatic nerve pain etc.
Jayesh Ranjan visited the expo and launched Women Entrepreneurs Club, WEDO Hyderabad Chapter at Business Women Expo 2023
Nawab Mir Nasir Ali Khan, Honorary Consul of the Republic of Kazakhstan also visited the expo. He later gave away Visionary Women Awards to several distinguished women from across India. Business Women from all over India attended this function.
WEDO—Women Entrepreneurship Development Organization, a Chennai-based Pan-Indian accelerator exclusively for business women announced their foray into Telangana and started their local chapter, introducing the local team to Mr. Jayesh Ranjan.
WEDO organised day-long sessions that include Art of Raising Capital; Top 10 Legal Know-Hows for Women; Storytelling etc by World Storytelling Championship; Insights on Property Investments by a specialist, Visionary women collective launch, a session on Payment gateway "Ippo Pay", a session on 'Art of Raising Capital. This session was taken by a Fundenable Investment Specialist.
Ms Jennifer Larson, Consul General, U.S. Consulate General Hyderabad and Ms Shobana Kamineni, Executive Vice Chairperson – Apollo Hospitals graced and launched the 4th Edition of the TiE Women 2023 during the event.
Ten women entrepreneurs from ten different industries pitched their ideas to the investors. The ten women-owned start-ups who pitched include MeMeraki.com; Medbuzz, Triolt Energy Pvt Ltd; Ek Katha Clothing Pvt. Ltd, Comet Labs IT Solutions, Sortizy, PayAid, Second Innings House, Pinaka Innovation Pvt. Ltd, Rorosaur Foodtech Pvt. Ltd. TiE Hyderabad also conducted the TiE Investor Connect – Women Special Edition, Season 2 on this occasion!
I-Run, Hyderabad's first exclusive women's run held on the last day on Sunday morning. 1120 women participated in it.
The reasons why women never participated in any run were: 01 They were shy, 02. Lack of company, whom to run with, 03. Household responsibilities. The first all-women run was organised to break these barriers.