New Delhi, January 2023: The Glass Makers Club's launch was held at Bikaner House where Artspeaks India and Curator Kristine Michael showcased the glass artworks of 18 Glass Maker Artists. In addition, the exhibition The Glass Menagerie , Contemporary Practices in Glass, fuelled the growing interest in the medium. The spotlight was on the dynamic vision of what artists in India are crafting today and creating international resonances in this new medium. Sanjoy Roy, Managing Director of Teamwork Films was the Guest of Honor. The event was held in association with Inko Centre Chennai, represented by Rathi Jafer Director Inko Center which has been constantly supporting studio glass artists in the country,over 3 decade Inko center conceptualizing , managing and monitoring the delivery of large-scale education and arts projects.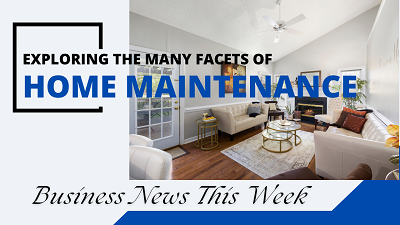 Glass Maker's Club, a platform and forum directed towards the medium of glass and its multiple avatars, was founded by Ashwini Pai Bahadur, Director of Artspeaks India. At the core, the agenda will be to provide Glass with the space and recognition it deserves; to bring together artists, practitioners, writers, connoisseurs, and collectors exploring the medium in different ways; and to collectively address the infrastructural and other challenges that makers of glass continue to face. Though a niche field of practice, glass art in India is connected to a long legacy of historical trade and courtly patronage, building community artisanship and craft of a very high level, particularly in blown glass techniques. Glass has made its presence felt in the space of contemporary art and design as well, with a few individuals and studios leading the way. They can share and participate in an evolving discourse through discussions, workshops, studio visits, publications, exhibitions and other activities. The club will also popularise the medium, reach out to support artists and address gaps in material availability, technical collaboration and studio facilities. It aims to gather data on artists, galleries, museums, vendors, conservators, cultural institutions and government organisations connected through Glass.
"We began during the pandemic in 2020. It's the first-of-its-kind Club in South Asia to focus only on glass as a medium of art," said Ashwini Pai Bahadur, Founder Glass Maker's Club. "We launched it online with a panel discussion about glass and the challenges faced by glass makers. The idea is to create an ecosystem to make glass in the art world an independent entity. We now have about 50 Members and will hold a show in January 2023 in Delhi, marking the club's official launch." According to Curator Kristine Michael, "This exhibition aims to bring to the brilliance and luminosity of the material, transformed and orchestrated into forms by the expert hands of contemporary Indian artists".
Director Artspeaks India, Ashwini Pai Bahadur; Curator Kristine Michael; Director Inko Centre Chennai, Rathi Jafer; Bhavna Kakar Latitude 28; Kanchan Chander, Resident Commissioner Bikaner House and numerous gallerists graced the occasion. The inaugural panel discussion of The Glass Maker's Club coincided with the opening of Bodies of Light, curated by Lina Vincent and presented Padma Shri awardee, artist, and sculptor Hemi Bawa's solo glass exhibition virtually. The Glass Maker Artists – Sisir Sahana, sculptor and professor Santiniketan, and Anjali Srinivasan, an artist and educator from Massachusetts, shared their personal journeys and fascination for the medium as well as the challenges and perks that were associated with working with the material. Through online sessions, the Club had already introduced and highlighted glassmaker artists like Delhi-based Reshmi Dey, Los Angeles-based Raghvi Bhatia, and Toronto-based Ji Huang in 2021.
The Eminent guest at the event were Dhiraj Srivastava Rajasthan Administrative Service officer, Shubhra Singh Additional Chief Secretary, Coordination And Principal Resident Commissioner, Sanjoy Roy MD of Teamwork Films Artist Hemi Bawa,Rajeev Sethi Art Curator,Shivani Wazir Pasrich, Sunit Tandon Director IHC, Artist Asad Hajeebhoy with Saira Zoya, Tikka Shatrujit Singh Kapurtala, Neelima Dalmia Adhar,Artist Nupur Kundu,Radhikaraje Gaekwad, The Maharani Of Baroda to name a few…