New Delhi, May 2022: Maxima Watches – one of the leading watch brands in the country, augmented its Max Pro series with the launch of X1. Besides, Maxima roped in ace cricketer Surya Kumar Yadav as its newest brand ambassador.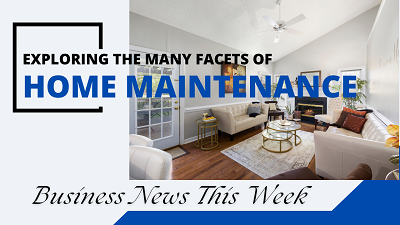 Surya Kumar Yadav has been a phenomenal figure in Indian cricket with his spectacular performances, especially in the Indian Premier League (IPL), which have boosted his stature in the hearts of millions of Indian cricket enthusiasts.
The new brand ambassador is expected to provide a great push to Max Pro Smartwatches, especially Max Pro X1. The all-new Max Pro X1, which is a Made in India product, has been launched with a promisingly competitive price range of 1999. It incorporates Advanced Realtek chipset-RTL8762CK as the most premium specs in this offering. It is armed with 3ATM, a novel feature to keep the watch safe under the depth of 30m for thirty minutes.
The Maxima Max Pro X1 is a complete package of smart features, including 2 in-built games to keep the mood light, multiple sports mode, accurate heart rate sensor, and 500 nits brightness. Due attention is given to make it sporty as well as comfortable. It is fitted with a premium quality strap fabricated with silicone-grade material to make it skin-friendly for users. The aesthetically smart Max Pro X1, designed to make a fashion statement, has three colour variants, i.e., midnight black, peachy pink and army green.
The spokesperson of Maxima Watches cited, "Maxima is delighted to introduce our association with Surya Kumar Yadav (SKY) – as our brand ambassador. SKY, a world class sportsman and one of the rising stars of Indian cricket is known for his reliability and unbeatable performances.We are proud to have this exemplary cricketer as our brand ambassador and we are confident that this association will enable us to reach out to millions and serve the expectations of our target audience.We are excited to start our association with SKY with the launch of X1, the newest introduction to our X series smartwatches. The X1 is powered by industry leading Chip Realtek and is being introduced for a limited time at Rs.1999 for all customers".

"Maxima is an iconicbrand, which has been redefining the watch industry for the last twenty-six years. The massive customer acceptance of Maxima products has been a testimony of its success and it will be an honour for me to represent such a brand,"said Surya Kumar Yadav.
The Maxima Max Pro Smartwatches are built with smart functionalities and designed to make a fashion statement. While the watches by Maxima intrigue the taste of people of all age groups, its after-sales service across the country has been extensively lauded. The company envisions providing services to the general populous with accurate, dependable and quality-guaranteed products which are backed by trusted after-sales service. The massive customer acceptance of the Maxima products has been a testimony of its success.