India's No 1 Gold Platform, run by Augmont Enterprises Pvt. Ltd., recently announced that they had been honoured with the "Leading Bullion Refinery for the year 2021-22" award. The magnificent Award unveiling Ceremony was organised on July 30th, 2022, at ITC Grand Chola, Chennai.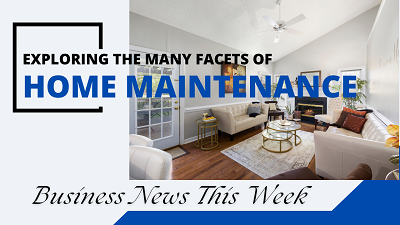 Eventell Global Advisory Pvt. Ltd. organised India Gold Conference (IGC), and it is a platform for anyone part of the bullion supply chain. IGC always strives to present the latest offering in refining and minting technologies, fintech, and other technology opportunities. India Bullion & Jewellers Association (IBJA) is the critical partner driving this initiative, and IGC will always be an industry-driven conference.
Mr. Mahendra Bafna, Director – Augmont Enterprises Private Limited, said," We are honoured to have Augmont Enterprises Private Limited earn this highly regarded award at the India Gold Conference. Augmont Enterprises Private Limited has been commemorated with this award for the 3rd consecutive year, and it is a benchmark of our work ethics, dedication, and commitment. At Augmont Enterprises Private Limited, we have the idea to transform a billion lives through the power of gold. We aspire to make gold a life enabler for all our partners. Augmont Refinery has all the latest and most efficient equipment/machines required for giving out the best quality products in minimum process time. We have well-experienced and technical staff for carrying out the refining process. We will continue delivering high-quality, reliable gold/silver bars and coins."
Augmont Enterprises Private Limited is among India's top gold refiners with a cutting-edge refining process. Jewelers and banking institutions trust Augmont throughout the country. Augmont Enterprises Private Limited has around 23 SPOT delivery centres throughout India and a network of over 4000+ jewellers.
About Augmont Enterprises Private Limited:
Augmont Enterprises Private Limited Refinery is India's leading state-of-the-art Gold and Silver refinery. It also operates the SPOT (Spot Precious-Metals Online Trading) platform across India. Thousands of jewellers across India buy their Gold and Silver from the SPOT platform with physical delivery of 100 grams and 1 kg Gold and 5 kilos and 30-kilo silver bars.
Among India's most reputed refinery; bullion companies with deep inroads in the close-knit jeweller community
Ability to financially hedge with the most efficient and effective price discovery
Physically deliver across exchanges, ETFs, and other channels
Capable of distributing bullion from 0.1 grams coins to 1 kg bars across India
More flexible and adaptive to changes in government policies
Operates at lower costs than international refineries with the same level of efficiency, if not better