New Delhi, November 10, 2023: Axis Bank Foundation and PRADAN, a Delhi-based NGO have collaborated to convene Samagam 2023, a multi-stakeholder conclave focused on 'Localizing SDGs: Perspectives, Policy and Practice'. Samagam is an annual event organised by PRADAN to provide a platform for CSOs and development sector agencies to come together and explore ideas for strengthening Sustainable Development Goals. The event emphasises the need to have dialogues and collaborations amongst the Samaaj-Sarkar-Bazaar stakeholders, to address socio-economic problems in India.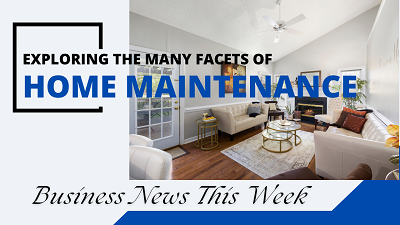 NITI Aayog and the Confederation of Indian Industry (CII) Foundation have also extended their support to Samagam 2023. While keeping the national and international SDG 2030 commitments in mind, this year will highlight the need for localizing Sustainable Development Goals (SDGs), how they can be implemented, and the challenges and experiences of localizing SDGs. While India has made considerable progress towards meeting its SDGs, there are challenges on many fronts. Nationally, India may need a special focus on 19 of the 33 SDG indicators, and a strategic road map needs to be developed towards four particular SDGs: No Poverty, Zero Hunger, Good Health and Wellbeing, and Gender Equality. India's emergence and sustenance as a leading economic power depends on meeting some of the more basic health and social determinants of the SDGs immediately and equitably.
Samagam 2023 seeks to unravel the process of priority setting and collaborative action plans by bringing in varied stakeholders across the spectrum of government, corporate, philanthropy and foundations, civil society, local communities and panchayats, and international development agencies like UNDP and UNICEF on one platform, to arrive at actionable steps for local governments, CSOs and market players.
Speaking on the occasion, Mr. Saroj Kumar Mahapatra, Executive Director, PRADAN said, "Acknowledging India's commitment to the global Sustainable Development Goals (SDGs), we recognize the pressing importance of localizing these goals which is critical to achieving a sustainable and inclusive future for India. Localization of SDGs, as prioritized by the Ministry of Panchayati Raj (GoI), means embracing the SDGs as a blueprint for local development strategies and harnessing the power of local and regional governments in the process. We are focusing on fostering bona fide partnerships to develop locally tailored solutions for global challenges. This approach calls for collaboration among community, government, and business stakeholders at the local level to set priorities, craft action plans, and establish monitoring systems."

While talking about the event Ms. Dhruvi Shah, Executive Trustee, and CEO, of Axis Bank Foundation said, ''Our Sustainable Livelihood Program embodies its ethos with Samagam as it collaborates with rural communities to co-create community-led solutions. Our alliances and partnerships are deeply rooted in catalyzing self-reliance. Through our partnership with PRADAN, we would like to reinstate our mission of reaching out to unserved communities and fully support them to build a platform, uniting communities, non-profit organizations, and government to chart pathways for socio-economic improvement in the region. We hope that this endeavor will bring out fresh concepts for sustainable community livelihoods and development."
Samagam provides a platform for open discussion that could pave the way for 'local winning coalitions' by sharing and learning from successful collaborations and the challenges faced by them.