Bengaluru, August 2022: You will surely fall in love with this unique, zero-waste Juice Shop. One stop for all kinds of juices you would love to sip. Not just the traditional varieties of juices, you will be served with something that you will be amazed to see and thrilled to taste. Eat Raja juice bar in Malleshwaram, welcomes one and all.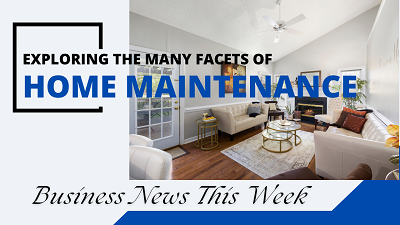 Anand is the owner of Eat Raja, India's first zero-waste juice café situated in Bengaluru. Being zero waste, the juice bar owner makes sure that no leftover goes unused or wasted. First time in India, Bangalore's Eat Raja juice point serves juice in watermelon, muskmelon, sun melon, guava, apple, carrot, pineapple, cucumber, bitter gourd, bottle gourd, capsicum, chilli. The shells of the fruits are nicely carved into cups and thus the juice is served in such natural and colorful cups rather than the regular plastic cups.
Anand Raj, a famous Radio Jockey turned Entrepreneur hailing from Bengaluru, redesigned his father's juice point. There arose a change in the menu card. Along with the regular fruit juices, the menu showed a range of never-before juice options. Order watermelon juice and you will not get it in a glass. The juice will be served in a watermelon shell itself!
Under ffreedom's Icons of Bharat, which inspires millions of people through their success stories, Raj is one among the Shresht Icon of the Week. Through the zero-waste juice business, he has inspired many people in India to take up the juice business as a profession.
"For the past 45 years, my father was taking care of the juice shop. Over these years, I was building a successful career as a radio jockey, as I always wanted to be one. But then in 2016, an unforeseen event took place, my father passed away and the responsibility to run the juice corner came to me. We downed the shutters for nearly six months without any clue what to do. It was sad that an establishment my father built from scratch was remaining idle. Soon after I decided to quit my job and start afresh," Anand Raj said. Being a radio jockey for so many years, I was aware of our country's environmental crisis – be it waste segregation and plastic waste. While organizing shows, I used to get in touch with many people who were doing something significant for the environment, Anand added.

C S Sudheer, Founder & CEO, ffreedom app said, "It is very glad to know that Anand Raj is an enthusiastic person, who has successfully done a unique zero waste juice shop business. I would like to congratulate Raj on being awarded with Shrest Icon of the Week, with ffreedom's Icons of Bharat, a reality show where success stories of Bharat are known. The mission of ffreedom app is to provide people access to knowledge and opportunities. It would be a great opportunity for many such entrepreneurs in the country who would like to know more on small business. ffreedom app provides a suitable platform for many such beneficiaries to explore courses that are available in the small business category in the app.
I hope and wish that let this initiative be a benchmark on the livelihood movement in the country. The objective of ffreedom app is to help support the livelihood of people by providing access on opportunities and make people, financially independent."
Icons of Bharat show will be aired on NDTV India every Saturday and Sunday between 9.30 pm – 10.30 pm.