New Delhi, March 09, 2023: With Women's Day right around the corner, preparation for the celebrations and revelries have begun. However, Ms. Akshi Khandelwal – Founder, Butterfly Ayurveda – is going to be celebrating Women's Day focused on wellness, camaraderie amongst women and their empowerment and she's inviting women over the age of 18 to join her in this exclusive Women's Day Wellness Workshop.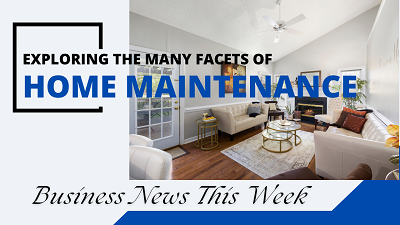 This special event emphasizes on promoting holistic wellbeing for women, catering to their physical, mental and spiritual wellness. The aim is to encourage women to connect within and bring balance into their lives. The workshop is centered around the ancient Chinese system of Qi Gong, mentored by a master: Shifu Yan Xiang, a 34th Generation Shaolin Temple Warrior Secular Disciple and founder of Damo Shaolin Kungfu School Bharat. His insights and extensive training in Qi Gong will help women at the workshop reap the most benefits and effectively use Qi Gong to connect with their own Qi flow and allow it to heal themselves. There are multiple forms and types of Qi Gong practices that range from static postures to dynamic simple movement techniques. The Master will teach the Qi Gong technique which is suitable for the women present in the workshop. With regular practice, Qi Gong works swiftly, and when done for long periods of time, it brings about great results in the overall health of any individual. It has the potential to treat illnesses and diseases including that of cancer, stroke, diabetes, liver disorders, ulcers, stones, depression, rheumatoid arthritis, deafness, blindness and more.
In a profound conversation with Ms. Akshi Khandelwal, Founder, Butterfly Ayurveda, we received some insights regarding the event, its benefits, and a bit about her as well: "The practice of Qi Gong is highly recommended for everyone! It carries immense benefits for overall health conditions, brings internal happiness, and drastically improves quality of life. Qi Gong practice has the ability to transform the body and mind in ways that are specific to each unique individual. This experience and understanding very much resonates with Ayurveda and Yoga, where the focus of the treatment and practice is always towards the unique body-mind constitution of each individual. Sharing this experience and insight with more people has always been one of my driving forces to take the initiative to host and organize wellness events for the benefit of the community."
Akshi is an entrepreneur, an Indian classical dancer, and a martial artist. She has over 20 years of experience in training and performance in Bharatanatyam and over 10 years of experience in training and practice in martial arts including Qi Gong (under the Guidance of Shifu Yan Xiang).
Her company, Butterfly Ayurveda, is sponsoring the Qi Gong workshop which will be conducted by Damo Shaolin Kungfu School. This limited capacity workshop will take place between 11:00 am – 2:00 PM on the 11th of March2023 at DLF, the Camellias club, Intimo (Golf link sector 42, Gurugram).