Bengaluru, September 26, 2023: Cashfree Payments, India's leading payments, and API banking company announced the launch of 'One Escrow', an all-in-one escrow service platform. Launched by the market leaders in bulk disbursal, One Escrow is Cashfree Payments' premier modular escrow solution that ensures complete trust and transparency in financial dealings. With this plug-and-play escrow solution, merchants can go live three times faster while being completely compliant with the regulatory requirements.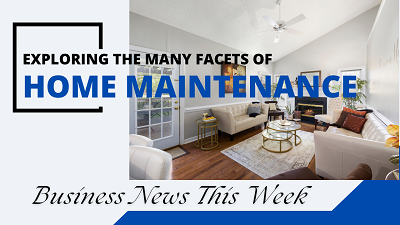 This revolutionary offering addresses the growing concerns over financial fraud and uncertainties in online transactions while also adapting to the changing regulations affecting businesses across various industries. With 'One Escrow', all escrow parties can seamlessly sign agreements from anywhere and download signed copies as well.
Announcing the launch, Akash Sinha, CEO and Co-Founder at Cashfree Payments, said, "One Escrow is a significant step in bolstering trust, security, and transparency in online transactions. From agreement creation to escrow party identity verification, it serves as a single platform for businesses to manage operational and compliance needs, enabling confident execution of online financial transactions. As the market leader in payouts, we are committed to innovating and empowering businesses with secure and efficient financial solutions, and One Escrow will be at the forefront of enhancing trust, security, and transparency in digital payments."
Using 'One Escrow', businesses can effortlessly add all parties related to an agreement, move the agreement through various states with a single click, and automate final payouts to beneficiaries added in the agreement object. Comprehensive tracking of all transactions, including credits and debits related to an escrow agreement is available through the merchant dashboard. Using One Escrow, merchants can also create multiple customer-level ledgers through APIs and dashboards, to enable best-in-class reconciliation and management of pay-in and pay-out information on their escrow account. To ensure safety and trust, all escrow parties are verified, including PAN and bank account details, to prevent financial fraud.
Additionally, One Escrow can be tailor-made to support all business use cases including but not limited to payouts, co-lending, supply chain financing, marketplaces/D2C/e-commerce, HRMS/Payroll platforms for salary payouts, and many more. Here are a few of the use cases:
 Milestone-based Payments: Ideal for services and construction payments, ensuring that funds are released only when terms and conditions are met.
 E-commerce Marketplaces: Ensuring that supplier approvals are obtained for each transaction, particularly for commission payments.
 Brand/Campaign Payments: Reducing tax liabilities for intermediary platforms connecting influencers with brands.
 Supply Chain Financing: Exploring escrow constructs for borrower collections and virtual account-based solutions.
 Alternate Investments: Facilitating investment platforms and precision farming investments via escrow for project-based investments.
With over 50% market share among payment processors, Cashfree Payments today leads the way in bulk disbursals in India with its Payouts and is also among the leading online payment aggregators. India's largest lender, SBI invested in Cashfree Payments underscoring the company's role in building a robust payments ecosystem. Cashfree Payments works closely with all leading banks to build the core payments and banking infrastructure that powers the company's products. Cashfree Payments is also integrated with major platforms such as Shopify, Wix, PayPal, Amazon Pay, Paytm, and Google Pay. Apart from India, Cashfree Payments products are used in eight other countries including the USA, Canada, and UAE.