New Delhi: CIO Klub, India's largest non-profit association of more than 1800 Chief Information Officers (CIOs), marked a major milestone "CIO Leadership Symposium 2023" on the occasion of the Delhi Chapter's 15th anniversary at the Pullman Aerocity in Delhi. CIO Klub's unwavering commitment to fostering knowledge-sharing collaboration among tech leaders, supporting India's digital economy, and driving unparalleled technological transformations across sectors.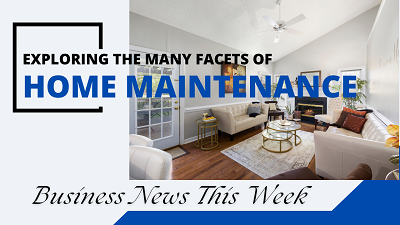 The CIO Leadership Symposium 2023 stood as a testament to the organization's enduring commitment to foster technological collaborations and ideate strategic ways forward to innovations and ways to find robust cybersecurity solutions. These themes have been at the heart of the CIO Klub's mission since its inception in 2008. This year's event transcended boundaries, bringing together more than 250 CIOs, technology enthusiasts, and industry experts to discuss pivotal topics shaping India's technology landscape. Through insightful discussions, engaging panels, and dynamic workshops, the symposium served as a melting pot of ideas, experiences, and innovations that are crucial for the nation's digital transformation.
One of the standout moments of the event was an exhilarating live performance by Sudesh Bhosale, an iconic playback singer known for his remarkable contributions to Bollywood's musical journey. His enthralling performance infused a musical ambiance into the event, harmonizing perfectly with the beat of technological progress and the innovative spirit that characterizes the CIO Klub.
The event was made possible through the invaluable support of its partners, including Gold Partners- Hitachi Vantara and Whiz Hack, and Silver Partners – Thought SOI and Hewlett Packard Enterprise, among others. Their collaboration and dedication have played a pivotal role in making the symposium a resounding success.
Mr. Umesh Mehta, President of CIO Klub, expressed his enthusiasm about the event, stating, "The symposium on Delhi Chapter's 15th anniversary is not just a gathering; it's a movement, a shared endeavor to drive innovation and collaboration in the digital realm. Today, we witnessed the power of unity among technology leaders, exchanging ideas and paving the way for a brighter future for India. The energy here is palpable, and it's a testament to the transformative potential of collaboration."

Mr. Basant Kr Chaturvedi, President of CIO Klub Delhi Chapter, reiterated Mr. Mehta's sentiments, saying, "In this symposium, we witnessed the convergence of brilliance and aspiration. Our shared vision for India's technological growth found a harmonious voice here today. Together, we have taken a significant step toward reshaping the landscape of technology in our nation. This event has not just been an event; it's been a powerful catalyst for change."