Views: 500 35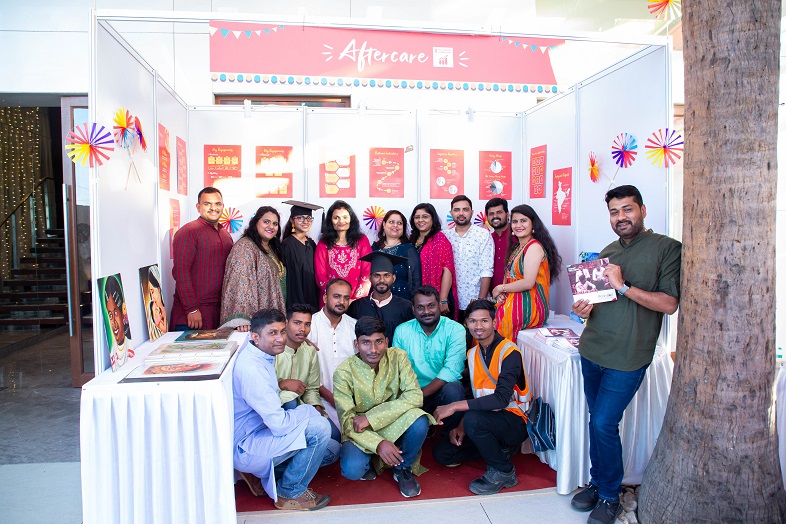 Celebrating 20 years of its journey working with children, Catalysts for Social Action (CSA) hosted a memorable event on February 10, 2023. The event "Tarang" was aimed at acknowledging the contributions of various stakeholders towards the holistic development of children and inspiring and motivating them towards independent and dignified lives!
The event was graced by esteemed representatives from UNICEF and DCPO. Our supporters and donors – Accelya, ICICI prudential, Clover Infotech, Worldline, P&G health, KDDL, Maheswari Investors formed an integral part of our journey and made the event a roaring success.
The CEO – Ms. Anandhi Yagnaraman, shared the journey of CSA, highlighting its evolution and development over the years in helping children achieve their potential towards a brighter future.
The Co-founder & President Mr. Vipul Jain addressed the crowd looking upon the legacy of 20 years and the way forward.
The event was enthusiastically hosted by two Aftercare alumnus, who shared their journey, emphasizing the importance of support in recognizing their career aspirations. Their story served as an inspiration for the children from Child Care Institutes (CCI) present at the event.
The theme of the event was 'Mela' – including cultural performances and exhibition stalls portraying the skills of the children which helped showcase our work to the community at large.
The exhibition booths compromised of displaying the main areas of CSA's work
1. Health Hygiene & Nutrition
2. Education & Child development
3. Aftercare
4. Advocacy
Hari Sahu, an aftercare youth from Odisha , performed live painting and along with Sachin from Pune who did Live sketches at the event. Alongside him, there were stalls of henna and tattoo by our aftercare Young adult Farheen & Rupali. Fun filled activities like umang ki patang and the wheel of kindness made the event more engaging
The event was concluded by CSA by thanking all the stakeholders for their support towards the holistic development of children. Overall, the event was a resounding success, bringing together government officials, CCI trustees, and children to celebrate 20 years of CSA's journey working with children.