Mumbai, November 08, 2023: Eveready Industries India Ltd. (EIIL), a household name in batteries and flashlights, with an emerging presence in lighting, has announced its financial results for the second quarter and half year ended September 30, 2023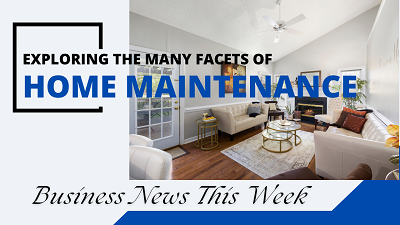 Financial Overview (Q2):
 Revenue: Eveready retained the market share in batteries while revenue performance was nearly flat owing to the RTM revamp which is expected to normalise in the coming quarters. Battery-operated flashlights continued to degrow despite healthy growth in the rechargeable category. The lighting business experienced a flat quarter in realizable value owing to lowering input costs across the industry.
 EBITDA: Favorable trends in key raw materials and stability in exchange rate created suitable conditions for margin expansion. Despite moderating revenue trajectory in Q2 and sustained advertising & promotional spending, margins have maintained momentum Y-o-Y.
 Profit After Tax: PAT during Q2 was in line with better operational performance and the nonexistence of adverse impact of unamortised non-cash charges of loans repaid during the last year Q2.
Commenting on the performance, Mr. Suvamoy Saha, Managing Director at Eveready Industries India Ltd., said:

"Our emphasis on growth within our existing business mix saw us successfully execute a very complex route to market in our distribution structure. With the backing of our quality products and well-regarded brand, we are confident of being able to trigger growth in chosen categories. The initial moderation in uptake in Batteries is expected to resolve in the coming quarters as stocks get replenished via more efficient pathways.

We continue to push the pedal on advertising and promotional intensity. We have TVCs running within every product segment and we have kept the overall tempo of communication high. Eveready has unveiled a new logo and a tagline, aiming to woo the new generation of consumers. The new tagline for the brand now reads 'Give me Power, Give me Red'. The new look of alkaline batteries has been relaunched as 'Ultima' and 'Ultima Pro'. We have an exhaustive portfolio of rechargeable flashlights, where consumers have shown good uptake. In LED lighting, dual-channel distribution initiative in metros and large towns is bearing results. It remains our intention to grow within our chosen segments with the help of the right products which we will offer at a value point that customers appreciate.

Given healthy cash flows, we are steadily strengthening the balance sheet. During H1 itself, we have achieved a debt reduction of Rs. 53 crores (net debt stood at Rs. 314 crores) and we expect to close the fiscal year comfortably within our target zone. As we move the right levers on product, placement, and communication I am confident that as a Company Eveready will emerge as one of the premier consumer product stories."
Key developments:
 Eveready has unveiled a new logo and a tagline, aiming to woo the new generation of consumers. The new tagline for the brand now reads 'Give me Power, Give me Red'
 The new look of alkaline batteries has been relaunched as 'Ultima' and 'Ultima Pro' with revamped communication and TVCs
 In the rechargeable flashlights category, launched 'Searchlight' which received a good response
 LED lighting launched a festive lighting offering positioned as a quality product ahead of the key festival season