India, 01 November 2023: Eximius Ventures, a pre-seed stage fund committed to supporting and nurturing the next generation of innovative startups in India, is pleased to announce the joining of Preeti Sampat as Co-founder and General Partner. With a strong focus on Fintech, SaaS, HealthTech, and Media and entertainment, Eximius Ventures is poised to reach new heights with Preeti's addition to the leadership team.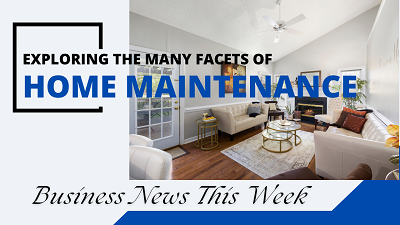 Preeti Sampat brings a wealth of experience and a unique blend of skills to her role at Eximius Ventures. Her journey in the world of tech and venture capital began with a passion for technology that led her to pursue engineering at BITS Pilani. Following her graduation, she gained valuable experience in transaction advisory within the TMT sectors. However, her entrepreneurial spirit and love for technology led her to join Flipkart as part of their early team, where she became closely acquainted with the startup and venture ecosystem.
Later with an MIT Sloan MBA, Preeti embarked on her entrepreneurial journey. In 2018, she co-founded a micro VC fund in the US. This fund invested in the pre-seed and early-seed rounds of startups in the US and LATAM. She has backed companies founded by graduates from HBS, MIT, Wharton, and more. Notably, half of those portfolio companies have achieved a remarkable annual revenue of more than $5 million. This speaks to her keen eye for identifying promising startups and nurturing them to substantial growth and success in a global setting. She has also been a founder before joining Eximius and understands the founder's journey deeply.
At Eximius, Preeti will lead the fund's investment strategy and decisions, taking a thesis-driven approach to investing in startups that have the potential to scale globally. With her extensive experience and understanding of global ecosystems, she aims to amplify India's impact on the global stage, nurturing startups in key sectors such as AI/Gen AI, SaaS, Health, and Commerce. She will also leverage her global network and insights to support the portfolio companies with follow-on fundraising, strategic hiring, and partnerships.
"I am excited to join Eximius Ventures as co-founder and General Partner. I have been impressed by the quality of the portfolio companies that Eximius has backed so far, which include remarkable startups such as Jar, and Eka. care, Stan, Skydo, and Vegapay. I believe that there is a huge opportunity for early-stage investing in India, especially in frontier tech sectors that can create impactful solutions for India and the world. I look forward to working with Pearl and the rest of the team to support exceptional founders who are building the next wave of innovation," said Preeti Sampat, Co-founder and General Partner of Eximius Ventures.

"We are extremely excited to welcome Preeti as our co-founder and General Partner. Her diverse background, encompassing experiences as both an entrepreneur and an investor, brings a valuable and unique perspective to our team. Preeti also possesses a profound grasp of the global venture and startup ecosystem, which will enable us to broaden our fund's reach across geographical boundaries and extend our investment focus into AI/Gen AI, SaaS, Health, and Commerce. We eagerly anticipate collaborating with her to further strengthen Eximius, positioning it as a prominent pre-seed stage fund in India," stated Pearl Agarwal, the Founder and Managing Director of Eximius Ventures.