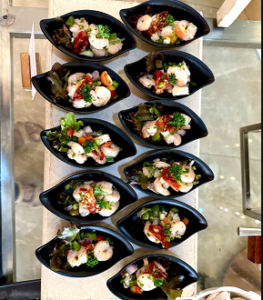 The best way to know a city is through its food. Go on a culinary journey and experience flavors from the states of Maharashtra, Karnataka, Telangana, and Andhra Pradesh at Novotel Vijayawada Varun's NH65 Brunch taking place on Sundays at their all-day dining outlet, Food Exchange.
Savor a delectable spread of authentic dishes, prepared by the culinary team at the hotel to tantalize your taste buds. From fiery curries to fragrant live stations and sinful desserts, indulge in a culinary journey with delights such as Malawani fish curry, Pav bhaji, Chicken Kolhapuri, Andhra special fried biryani, Upvacharu biryani to name a few. While the savories are sure to satisfy your stomach, the decadent desserts will warm your soul.
This journey is definitely one you want to take! Reserve your table now and experience the enchanting flavors of Indian cuisine only at the NH65 Brunch at Novotel Vijayawada.