New Delhi, 25 September 2023: The Good Creator Co., India's largest creator ecosystem, is proud to announce an insightful video campaign featuring Rahul Singh, co-founder of Good Creator Co. The Smart Campaign is an innovative technology platform tailored for brands poised to reshape the influencer collaboration landscape in India.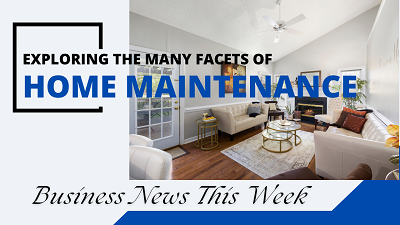 The newly launched Digital Video Campaign highlights the capabilities and benefits of the Smart Campaign platform, emphasizing how the platform engages through high-quality content creation and the amplification of brand content through influencers, with precise audience targeting. At its core, the Smart Campaigns platform is a game-changer for brands seeking to launch impactful influencer marketing campaigns. Its ability to streamline the entire process sets it apart, eliminating the need for tedious manual intervention. This revolutionary approach is reshaping the landscape of traditional influencer marketing by doing away with the complexities often associated with agencies. To mark the launch, brands have the opportunity to sign up and experience their first influencer marketing campaign for free.
With the Smart Campaigns platform, brands can enjoy the best of both worlds – the autonomy of managing their influencer campaigns directly and the benefits typically associated with agencies. With its impressive set of features, the platform offers a cost-effective solution for brands, with its zero commission policy and no agency or platform fees involved, enabling maximum budget utilization.
Speaking on the newly launched Smart Campaigns Platform, Rahul Singh, Co-Founder of Good Creator Co., said, "We are excited to introduce the smart campaigns platform. This platform utilizes 100% technology-driven campaign execution, providing real-time analytics for effective campaign tracking. Our focus is on amplifying your campaigns by collaborating with the most relevant influencers through precision targeting and generating high-quality influencer content. Brands can now execute campaigns within 48 hours and foster strong bonds with relatable content, all within budget-friendly campaigns. With Smart Campaigns, brands no longer need to rely on unpredictable outcomes. Our goal is to multiply your ROI by targeting the right audience base."
The Smart Campaigns platform is powered by advanced technology and a user-friendly interface that stands out from traditional influencer marketing tools. By fostering accountability and empowering brands to make informed decisions about their marketing strategies, this initiative highlights Good Creator Co.'s commitment to driving success for brands and influencers. The Smart Campaign Platform has already gained traction among leading Indian brands, including HealthifyMe, Zoomcar, Coral Haze, Best Life, Brwn, Emami, Subtract, Urbanmatch, Puma, MyGlamm, Nua, and Shoppers Stop.
Since April 2022, the Good Creator Co. has facilitated 135,000 brand collaborations for creators. Over 2,000 brands utilize Good Creator Co.'s platform, tapping into the extensive creator and influencer network for thousands of influencer marketing campaigns. Smart Influencer Marketing by Good Creator Co. redefines the brand approach to influencer campaigns by offering an all-in-one solution to overcome common challenges. With its deep integration of technology, the platform provides a seamless experience for brands in search of measurable results, solidifying Good Creator Co.'s position as a game-changer in the influencer marketing industry.