Noida: Group 108, a renowned real estate firm, is proud to announce its latest venture, ONE FNG, a cutting-edge IT/ITES project. With a focus on innovation, sustainability, and a massive investment of approximately Rs. 1000 crore, ONE FNG is set to revolutionize Noida's commercial landscape. Inspired by Hon. CM's vision of a trillion-dollar economy, and ease of doing business, Noida was the next preferred hub for the Group's next project post-near-completion of the IT PARK in Greater Noida West- by the name of Grandthum. Grandthum is spread over ( approx..) 22.5 acres of land parcel; and is one of the largest Platinum-rated Green buildings by IGBC. Located at Plot 1 in Sector 142, Noida, ONE FNG is strategically positioned adjacent to the Faridabad–Noida–Ghaziabad (FNG) Expressway, making it a prime location for businesses. Surrounded by existing residential communities, corporate buildings, and easy access to metro stations, ONE FNG offers a unique opportunity for businesses and consumers alike.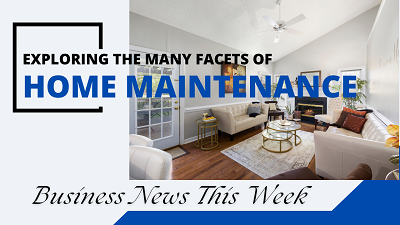 Dr. Amish Bhutani, Managing Director of Group 108, states, "ONE FNG will reshape Noida's IT/ITES sector with state-of-the-art office spaces, retail areas, and sustainable features. This substantial investment is part of our commitment, as pledged during the UP Investors Summit 2023, where we promised to invest Rs. 2000 crore in the region."
The project features two high-rise office towers, Tower A and Tower B, collectively offering approximately 16 lakh square feet of office space, along with a 4 lakh square feet high street retail area. These towers are designed to withstand earthquakes, and with 21 high-speed elevators, Tower B boasts one of the largest floor plates in Noida, providing an unmatched leasable area.
ONE FNG's completion is estimated within 5 years, and it has already received Platinum-rated green building Pre-certification by IGBC, aligning with Group 108's commitment to sustainability. Mr. Sanchit Bhutani, Managing Director of Group 108, emphasizes, "This project not only raises the bar for office and retail spaces but also prioritizes wellness and health, making it a unique offering in the market."
ONE FNG promises to redefine Noida's commercial real estate landscape, showcasing Group 108's dedication to enhancing businesses and the local economy. With its ambitious investment and forward-thinking approach, ONE FNG is poised to make a significant impact in the region. The project is registered under RERA with No: UPRERAPRJ279516,