Mumbai, India, November 10, 2023: Hinduja Global Solutions (HGS or the Company) (listed on BSE & NSE) today announced its unaudited second quarter and half-yearly results for FY2024.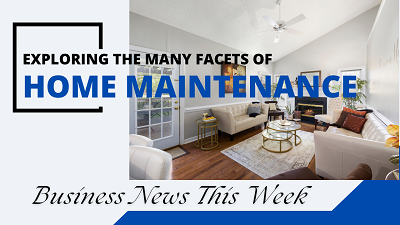 Speaking on the performance, Partha DeSarkar, Whole-time Director and Group CEO of HGS said: "HGS continued to see momentum in Q2 FY2024, reflecting our ability to adapt in an increasingly uncertain business environment.
Our focus on technology and offshore, along with real estate rationalization and cost containment measures, helped us post improved margins and modest revenue growth in Q2. Operating EBITDA and PBT of BPM business grew significantly at 58.6% and 21.2%, respectively, on a sequential basis. Our Canadian and offshore/ nearshore businesses performed very well, led by increased client demand for our services. We are now looking to expand into newer geographies such as EMEA to support this requirement.
The Technology Solutions business, including the recently acquired TekLink, remained strong, boosted by wins across new logos and existing clients in Q2. We have a very robust pipeline, largely led by cross-selling efforts and new capabilities such as generative AI. TekLink posted great numbers in the quarter with EBITDA margins of 20%+. Our new services – HGS Agent X and HGS Interactive's proprietary collaborative agency partner solution – are also seeing a lot of interest in the market.
Looking ahead, we expect some topline challenges in H2 due to delayed decision-making across clients from different verticals and the ending of short-term projects. However, we believe our investments in technology and sales will help us navigate these challenges and deliver better results in the future."

Commenting on the digital media division's performance, Vynsley Fernandes, Whole-time Director of HGS and Head of the Digital Media businesses said, "We've ended Q2 on a strong note, posting growth in not just the top-line but also our subscriber base – in both broadband and digital television. Both verticals continue to expand their footprint across India, riding on the back of our national long-distance connectivity initiative and our digital solutions-centric NXTHUBs, which have now crossed 125. We've also launched our enterprise business CelerityX, which has made a strong debut and is changing the way corporates access connectivity and related solutions across India."
Financial Highlights for Q2 FY2024
HGS consolidated (including BPM and Digital Media businesses)
 Total income stood at Rs. 1,287.4 crore, a sequential growth of 3.2%.
 EBITDA (including Other Income) was Rs. 205.1 crore, up 7.4% sequentially; EBITDA margins for the quarter were 15.9% compared to 15.3% in Q1 FY2024.
 PAT stood at Rs. 18.4 crore, up 10.8% sequentially
 As of September 30, 2023, Net Cash and Treasury Surplus stood at Rs. 4,874.7 crore.
Financial Highlights for H1 FY2024
HGS consolidated (including BPM and Digital Media businesses)
 Total income stood at Rs. 2,535.0 crore.
 EBITDA (including Other Income) was Rs. 396.0 crore; EBITDA margins were 15.6%.
 PAT stood at Rs. 35.1 crore.
Business Highlights for Q2 FY2024
· Client wins in Q2 FY2024:
 Added 10 new logos for digital-enabled CX solutions and nine for HRO/ Payroll Processing.
 Signed 19 opportunities with new and existing clients for HGS' core CX and digital solutions (RPA, digital engagement, analytics, cloud and social care, etc.)
 Teklink business signed multiple projects across 13 clients.
· Clientele: As of September 30, 2023, HGS had 307 active CX/ BPM clients and 781 HRO/Payroll processing clients. Digital Media Business (NXTDIGITAL) has a customer base of more than 5 million.
· Employee Headcount: 20,505 as of September 30, 2023, an increase of 553 over June 30, 2023.
· Delivery Presence:
 As of September 30, 2023, HGS had 35 global delivery centers across nine countries.
 Digital Media business covers 4,655 pin codes in India. No. of cities serviced for wired broadband: 351. No. of owned-and-operated NXTHUBs set up across India: 125+
· Awards & Recognition in Q2 FY2024:
 2nd-time winner at the Confederation of Indian Industry (CII) DX Awards 2023 for "Operational Excellence using Digital Transformation"
Best Companies to Work for in Asia® 2023 – HGS Philippines at the HR Asia DEI Awards
· Key Highlights from the Digital Media business:
 India's 4th largest private Internet Service Provider, ONEOTT iNTERTAINMENT Limited (OIL), forayed into the fast-growing enterprise solutions segment in India, by launching the new brand CelerityX. The new business line offers a portfolio of bespoke digital solutions for enterprise customers of any scale or strength.
 Initiative to set up a National Long Distance Fibre Network in key states: 6,000 km of NLD networks commissioned and "operationalized" connecting 125 cities and multiple towns and villages en route to date. Over 800 Gigs of capacity created for existing and new customers.