Hyderabad, 18th October 2022: Workruit, an AI-powered career and recruitment platform that caters to B2B and B2C segments, has announced that it has raised over $500,000 in pre-Series A round led by the family office of Kantamaneni from the US. Workruit will utilize the funds to scale the product, expand its operations & focus on customer acquisition. As part of the expansion plans, Workruit also aims to extend its recruitment platform in the US markets by Q1 2023 with the support of the strategic investor.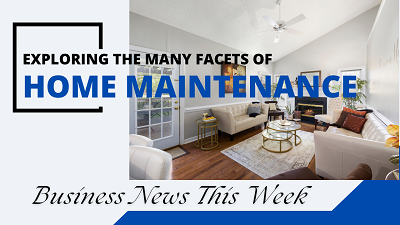 Workruit, provides a suite of B2B and B2C solutions, including an AI-powered Resume Builder and a Job Search & Recruitment platform. With its flagship product, 'Workruit Resume Builder,' the platform aims to empower job seekers to achieve their career goals and make their next career move. To match the modern job market, the AI-powered Resume Builder employs job-winning resume analytics, keywords, and a variety of creative tools to create cover letters and the critical first copy 'professional resume.' In addition, the recruitment platform leverages technology to automate hiring and improve recruitment efficiency and effectiveness.
The comprehensive career platform has created more than 1M+ resumes, most created by job seekers in India. Workruit is already trusted by over 2.5M+ job seekers who are registered on their platform to date. More than 2500+ employers, from Just Dial, BYJUs, HDFC, Fortune Group, Reliance Group, Amazon, Asian Paints, etc., are functional on the Workruit platform. The company has also partnered with over 500 +colleges, focussing on workforce development. Workruit also operates the Digital Employment Exchange of Telangana (DEET) platform in collaboration with Telangana State and is currently in talks with other Governments.
Workruit's primary focus for the growth plan is to officially launch & scale its Resume Builder solutions operations in India and South East Asia by improving product capabilities and engagement. And in line with the Recruitment platform, Workruit aims to assist businesses in hiring entry-level trained talent in customer service, business development, finance and taxation, and marketing. The primary focus will be on customer acquisition and assisting entry-level job seekers in becoming job ready to be placed. Since its inception, Workruit has seen over 110% YoY growth. As a part of its expansion plans, the company aims to reach over 5 million+ job seekers, 5000+ enterprises & SMEs and 2000+ colleges by the end of the next year.
Manikanth Challa, CEO & Founder, Workruit, says, "In the future of work, the employee is the enterprise. Companies have HR teams, recruiters, and sophisticated technology to manage their pipelines, but all that most job seekers have is a spreadsheet. We're levelling the playing field by building the infrastructure with Workruit that enables people to advance their careers confidently. Workruit is developing tools to assist people in navigating the future of work, where career agility is more important than ever. In addition, our recruitment and career platform champions both the candidate and the enterprise, allowing both to connect easily and network."

"The investment establishes a strong strategic partnership that will propel Workruit into its next growth phase. Having them as partners will enable us to capitalize on the numerous opportunities that we see ahead of us," he continues.

Sreenivasarao Lavu of Kantamaneni Family Office said, "While many players are solving problems for recruiters, we have yet to come across platforms that are focused on candidates. Workruit is developing a distinctively powerful and personalized career platform that is tech-first and candidate-first, beginning with an automated resume offering. They also have a long list of major employers who use their technology, including Axis Bank, Quess Corp, Big Basket, Swiggy, Colleges, and Governments. We are thrilled to be collaborating with Workruit as they transform the hiring market."
Designed on the concept of "swipe right to get matched", Workruit lets employers hire skilled talent instantly. Workruit currently is also training entry-level talent to help employers hire trained professionals.