Bangalore, August 2022: As India celebrates Azadi Ka Amrit Mahotsav this Monday to mark 75th year of the country's independence, Glance, a leading consumer internet company and an unconsolidated subsidiary of InMobi group today said the company would commemorate the auspicious day unveiling 'Hyperlive' experiences through a series of patriotic and inspirational shows it intends to host on mobile lock screens throughout the day.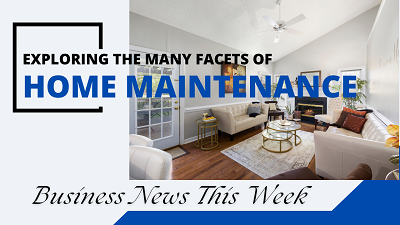 'Hyperlive' is a truly made-in-India next generation premium 'live' content experience. Pioneered by Glance, Hyperlive experiences bring the most authentic and happening moments in real time to users combined with high-octane and rich interactions just like those happen in the real world.
Glance will celebrate the spirit of India, her ingenuity and innovation by dedicating the entire day to have special shows that will chronicle India's freedom struggle, ideas and achievements among others. Millions of consumers are expected to come together on their smartphone lock screens on August 15 for a unique day-long celebration that will celebrate the spirit of India.
"India has gone from strength to strength in the past 75 years of Independence. It is a matter of great pride for us to have been a part of her phenomenal growth story," said Naveen Tewari, Founder and CEO, InMobi Group. "Our vision has always been to add value to people's digital lives. Over the past 15 years, we have built global brands that have consistently shared the stage with some of the world's biggest technology innovators. We continue to stay committed to our role in the growth of a digital India and our mega celebration on Glance lock screen on August 15 is a testament to our commitment," he added. 
Glance's Hyperlive Show Schedule 
On Independence Day, Glance users will experience over 30 unique Hyperlive shows, that will celebrate the spirit of India. In order to commemorate the occasion, Glance will light up all its lock screens with India's national flag making #HarScreenTiranga and will empower users with a dynamic feature that will offer content across hues and themes, resonating with India.
Some of the key shows include India Ki Umeed which will host select CWG 2022 medallists including Tulika Maan, Eldehose Paul, Sushila Devi and Sagar Ahlawat and more. These sportspersons will conduct live shows capturing their personal journeys and achievements in run up to the Independence Day. Mile Sur Mera Tumhara, an ingenious live show will have multiple artists perform a medley of some of the most iconic and popular soul-stirring songs. Users will be able to request the host to play their favorite patriotic songs, taking them down the memory lane. Another show Indian Local will celebrate the humbling success of home-grown brands like EK, Khoj.city and A Littel Extra among others. In this Hyperlive commerce show via live creator streams, users will be able to select up to four brands using a live request board, and all products from the most voted brands will be available at a discount of up to 75%!
India's famous Minecraft player Darklord along with other gamers will build some of India's Greatest Monuments during Minecraft LIVE. Viewers will be able to engage and support the gamers in completing their constructions on time. In Flight Simulator LIVE, users will be able to lead their favorite TheGamersToys via live polls and requests, to give them a bird's eye view of India. This includes users' favorite states, buildings and monuments across the country.
Pioneering Innovation in Technology 
Earlier this year, InMobi was recognized by the Government of India as a key contributor to India's history of innovation. Commemorating India's 75 years of independence, NITI Ayog in April this year had recognised InMobi as one of the 75 technological milestones in the country's history of innovation since the Independence.
In 2019, Glance, a consumer business of InMobi, created a global category when it reimagined mobile lock screens as a powerful, smart 'surface', as a pioneer in this space. It was the first platform to bring the internet to the lock screen, becoming the gateway for millions of consumers. In enabling personalised discovery on lock screen, Glance is bridging the digital divide, shattering barriers of language, technological know-how, and education that the traditional search and app download-based internet is riddled with. Hyperlive is yet another "Made In India, For The World" Innovation from Glance, which will transform content experiences from passive consumption to real world like experiences as one interacts, engages and immerses with other users, creators and content.