Companies from Canada, UK, Dubai, Dominica, Portugal, Austria, Switzerland, Germany, Malta, Greece, Mauritius, Australia, and EB5 companies from the USA that offer residency/citizenship by investment were at the event
Mumbai, 11th April 2022:  The eleventh edition of International Residency & Citizenship Conclave 2022 was held from 8th to 9th April 2022 at St. Regis Mumbai.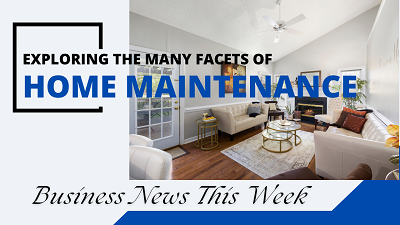 The Conclave was a unique platform that offers various options and prospects of residency & citizenship across the world to Indian residents. The Conclave brings together Residency & Citizenship consultants, legal consultants, government bodies, property developers and other stakeholders under one roof.
Held in conjunction with International Real Estate Expo (IREX), the show was dedicated to citizenship by investment, residency and immigration. The Conclave has participants from Canada, UK, Dubai, Dominica, Portugal, Austria, Switzerland, Germany, Malta, Greece, Mauritius, Australia and EB5 companies from USA that offer residency/citizenship by investment.
Apart from the exhibition, a conference was organised on the first day of the show which focussed on various aspects, prospects & opportunities of real estate and immigration by investment with individual country presentations addressed by real estate developers and immigration experts and lawyers from leading international companies specialised in this field. This conference focussed mainly on the global investment opportunities along with various financial and legal implications associated with investing abroad. A special panel discussion on the recently reauthorized EB5 Investor Visa Program of the US government was held by EB5 Experts on future prospects and opportunities of the program.
According to the publication 'Investment Migration Insider' the world investment immigration market is growing at an annual rate of 23% and if the trend continues it would reach USD 100 billion in revenue by 2025.
Worldwide, demand for immigration by investment has been on a strong growth path over the last few years. Covid-19 has given further impetus to the steadily growing appeal of investment migration. The key reasons why HNIs look for international investment is the opportunity to invest abroad and diversify wealth and have access to global investment and operations besides tax benefits and visa-free travel. Investment in a second passport also gives the investors access to career, educational, and lifestyle opportunities on a global scale, for investors and their families.
Lured by multiple benefits, Indian residents looked for foreign citizenship through investment opportunities. Indians, at least many wealthy ones, are looking to invest abroad as never before. They want to go global, explore emerging business and international alliances, avail tax benefits, get visa free travel and avail subsidized children's education with future career prospects.
The Platinum Sponsors of this show were Nakheel, UAE; CMB Regional Centers, USA; Way To Portugal; EB5 Affliate Network, USA and the Conference Sponsors are Donoso & Partners LLC, Canada; Arton Capital and Golden Gate Global, USA. The Gold & Silvers partners of the show are Step Global, Amber Star Real Estate, First Pathway Partners, Motcomb, PT Golden Visa, Grit Property Group, Caribbean Commerican and IP Law Practioners, Adventum, Premier Financial Services & Citizen Lane.
Quotes by the participants of IREX:
According to Matt Hogan, VP of Project Development, CMB Regional Centers, US "We are looking forward to the opportunity to attend this year's IREX event in Mumbai. The focus on global migration has been thrust into the spotlight over the past couple of years and the demand for alternative residency options has steadily increased. With the recent news of an enhanced US EB-5 visa program returning soon, we anticipate demand in India to be among its highest yet."
"As investment-based immigration is gaining a lot of interest amongst Indian HNIs, Montenegro and Portugal have certainly emerged as popular destinations to travel or settle aboard because of their higher quality of life, low costs of living, a more secure plan B and access to a better mobility. With Portugal providing a gateway to Europe and Montenegro allowing access to acquire an E2 business visa treaty with the US and being next in line to join the European Union. This year we are delighted to partner with IREX to connect with key stakeholders of this fascinating world of Global Citizenship." says Leena Motwani, Associate Vice President, Arton Capital.
"The EB5 Visa Investment Program is now open at $800K USD with increased safety features for foreign investors. We are excited to further invest in our India presence and work with Indian investors seeking the highest quality investments and transparency throughout the U.S. immigration process." says Samuel B. Silverman, Founder EB5 Affiliate Network.
"The revised EB-5 Regional Center Program includes improvements in visa processing for existing investors and new investors. The program will provide a faster path towards obtaining U.S. green card status than the previous iteration of the EB-5 program. We anticipate strong interest in the program from India and across Asia." says Ignacio Donoso, Managing Partner, Donoso & Partners LLC.
"I have been focusing on India EB-5 market since 2013. Over the past 9 year I have seen it grow from under 100 applications in 2014 to 1000s in 2019. I am excited about the reauthorization of the Regional Center EB-5 Visa Program because it gives me a reason to frequently visit India to meet with existing and future EB-5 investors." says Abhinav Lohia, Director at Golden Gate Global.
"Golden Visa and the Portuguese Passport brings a privilege access to the European market and the possibility to live in one of the best countries in the world concerning to life quality.
Therefore, it is with great expectation that Way to Portugal and Remax Universal associate themselves to be present in this great event and thus perpetuate the commercial relations between the two countries, especially in the real estate and immigration fields." says Fernando Madeira, Director, Way to Portugal.
IREX was organised by GMN Events Pvt. Ltd, which is part of an international media company that represents several media and exhibition brands in the Indian market and organises road shows and events for its clients. IREX was a unique b2c show with a track record of ten successful shows since 2015 in India & UAE.
For further information please visit: www.citizenshipconclave.com