Mumbai, India/September 26th, 2023– The IWFCI INDIA NATIONAL CHAPTER 'Women Entrepreneurship Awards 2023' has been instituted to encourage, recognize, reward and celebrate women entrepreneurs who have established successful micro, small and medium enterprises. The International Women's Federation of Commerce and Industry (IWFCI) is a non-profit, non-government organization that was formed in 1992 in Melbourne, Australia by Ms. Diana Abruzzi.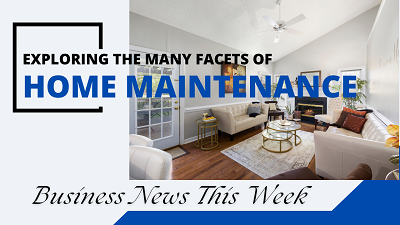 IWFCI INDIA was established to meet the emerging needs of women in business and in recognition of their increasing contribution to the world of commerce, the community and to government.
IWFCI India, registered as Forum of Women in Commerce and Industry, a Section 8 Company registered under the Companies Act, 2013, is committed to supporting entrepreneurial skills in women and helps them to scale up their businesses through the network of IWFCI global chapters. IWFCI India has been conducting many events and activities in the recent past to promote their vision and have been able to leave a meaningful impact among budding women entrepreneurs.
A special award was instituted for an outstanding women entrepreneur for displaying exemplary entrepreneurship. This award 'Women Entrepreneur Award 2023' was conferred on Bengaluru-based Suhasini Sampath, Founder of Sprout Life Foods and formulator of the Yoga Bar for health and fitness.
The 'Women Social Entrepreneur Award 2023' was bagged by Alina Alam, Founder and CEO of 'Mitti Social Initiatives Foundation'. Their vision is to empower the lives of persons with disabilities and foster disability inclusion through sustainable livelihood opportunities. The Mitti Cafés operate in major airports in India.
The 'Women Business Entrepreneur Award 2023' was bagged by Bangalorean Aruna Sampige of 'Roots Reforms Initiatives Pvt. Ltd'. The organisation works on bridging the gap in 'access' and 'choices' of financial services to women in the unreached segments.
Women entrepreneurs (one each from the business sector and from the social sector) from micro, small and medium size businesses were conferred with the IWFCI Women Entrepreneurship Awards. Each award carries a cash prize of Rs. 50,000 each, a trophy and a citation.
The event 'IWFCI Entrepreneurship Summit and Women Entrepreneurship Awards 2023' saw a wide reach among IWFCI members across 14 chapters around the globe, members of various business networks, budding management student entrepreneurs and the general public.
Chief guest, Rajesh Dembla, Founder Zoozle.in said "Women will contribute over 60% of the growth that the industry will see in this decade. The world of entrepreneurship is about to change on its head. Any organisation that does not have about 45% women in their leadership, will cease to produce relevant products in the next few years."
Ms. Diana Abruzzi, Founder and International Chair of IWFCI spoke on 'The Building of the Entrepreneurial Mindset impacting Global Economies"
Ms. Archana Shiroor, Chief Human Resources Officer of Yes Bank said that according to the Boston Consultancy Group (BCG) there will be a 90% growth in women led businesses in the next 5 years. And IWFCI INDIA is all poised to help women face the challenges of the changing world.
Dr. Rema Ramchandran, Director IWFCI-India in her opening remarks said that we are here to celebrate the achievements and contributions of outstanding women entrepreneurs who have defied norms and shattered glass ceilings. Your resilience, creativity, and dedication have not only impacted the business world but have also inspired countless individuals around the globe.
Dr. Daphne Pillai India President IWFCI
IWFCI INDIA is led by Dr. Daphne Pillai, a leading educationist for over 30 years, who is the Chairperson of the Management Board, Mahatma Education Society and co-founder of the Pillai Group of Institutions which runs 48 educational institutions where 30000 students' study annually. She was felicitated for her contribution to education and especially for her efforts to empower the underprivileged women in society through Adult Literacy Drives and Skill Development Programmes by various international women's organisations. She firmly believes that "women are naturally empowered but only need the encouragement and the right environment to blossom, and it is for us to step in, step out and climb up".
She was the winner of the 'Assocham Women Achiever of the Year Award – 2019' which was held jointly with the Ministry of Micro, Small and Medium Enterprises, Govt of India. The award was conferred on her by the Hon. Union Minister of Women and Child Development, Smt. Smriti Zubin Irani.
Dr. Daphne Pillai is also the founder of the Soroptimist International Bombay Chembur, a women's international organization which works for the welfare of women and works towards "Educating, Empowering and Enabling" women to build better lives for themselves.
Dr. Daphne PIllai says "It's very important for society to recognise women entrepreneurs and their contribution to the economic growth of the country. It is also important for women to have role models to emulate. The IWFCI-INDIA Women Entrepreneur Awards celebrate women's initiative, drive and determination to make their businesses successful and thus they become role models to other women who wish to enter the entrepreneurial space."

"The Women's Reservation Bill recently passed in Parliament will provide for women's political participation and decision making in government policy and planning. This will in turn have a major impact on women entrepreneurs across all spectrums who will be beneficiaries of government programs, schemes and funding for their entrepreneurial initiatives and financial empowerment."