[1st November, 2023] New Delhi: La Mior, a high performing clean beauty brand, has come up with their newest launch of Liquid Eyeshadows. As a formulation philosophy, powered with plant based ingredients & naturally derived gentle actives, La Mior is a PETA-certified, vegan, and cruelty free brand!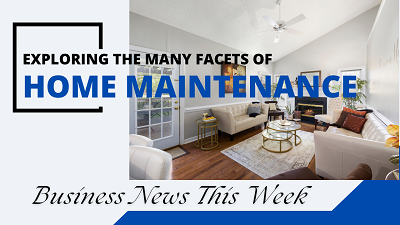 The latest addition of eyeshadow brings about a massive shift in the beauty sector! In a world where beauty meets elegance, La Mior has unveiled its latest masterpiece – The Glistening Eyes Liquid Eyeshadow. This game-changing product introduces a set of three perfectly coordinated shades: Matte, Shimmer, and Glitter, presented in an array of nine captivating sets. The Glistening Eyes Liquid Eyeshadow promises to transform your eye makeup routine, empowering you to achieve professional-level looks in just a matter of minutes.
The Glistening Eyes Liquid Eyeshadow, which are available in 9 sets, in a set of 3 coherent shades (Matte, Shimmer & Glitter) weightless & crease-proof liquid eyeshadow trio stack that features one matte eyeshadow, one light-reflecting micro-glitter eyeshadow, and one multidimensional prismatic glitter eyeshadow to create a versatile range of looks. They are highly pigmented and have a long-lasting liquid-to-powder formula that won't crease or budge. It comes in a range of gorgeous shades that have single swipe full coverage. Major active ingredients of green tea, chamomile, kokum butter, shea butter and Vitamin E extract contribute to smooth, nourishing and hydrated eyes. This weightless liquid formula dries down quickly and comfortably upon application with no fading or fallout throughout the day, not even the glitters!
Aakriti Jayant Chhaparia, La Mior, Founder adds, "La Mior is all about keeping up high performing & Skincare Powered offerings! Our Glistening Eyes Liquid Eyeshadows are lightweight, a one-swipe wonder,, which is what every woman needs! It transforms your eyes from subtle to vibrant with just one swipe It is buildable and its multi-size glitter particles add a never-before-seen dimension to the lid. We created this eyeshadow to compliment the low-maintenance look, giving your eyes a soft blurred effect. You needn't worry about overdoing your eyeshadow thanks to the flexible applicator that makes precise application an effortless task! It's a true beauty essential!"
The Glistening Eyes Liquid Eyeshadows is not just makeup, it's a celebration of your unique beauty. Embrace the joy of vibrant hues, and the confidence to rock any look you desire. Your eyes are ready to take center stage!