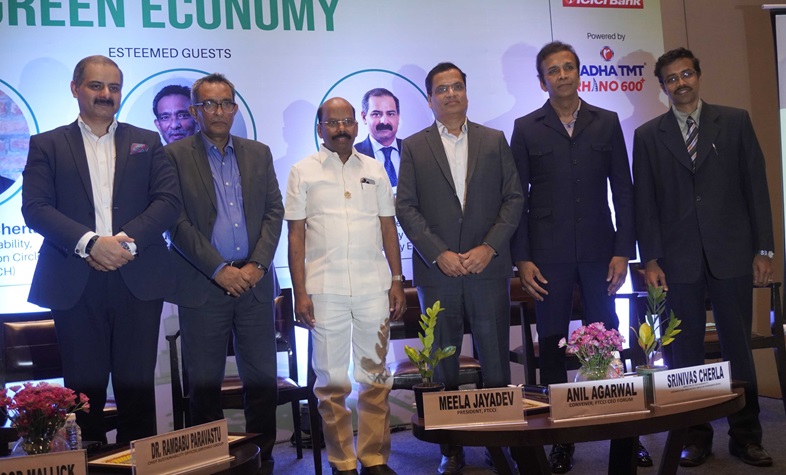 Hyderabad, November 05, 2023….. The Federation of Telangana Chambers of Commerce and Industry (FTCCI) organised its CEO Forum, where an interactive session on 'Green Economy' was held this weekend late evening at Park Hyatt, Banjara Hills.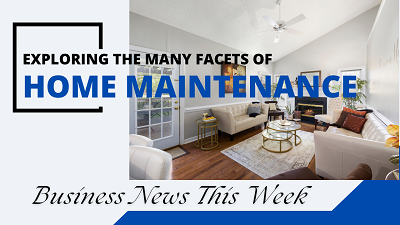 The CEOs Forum was the first in the four series this year and was organised with the support of Radha TMT and ICICI Bank.
The Panelists were Srinivas Cherla Director of Sustainability, Research and Innovation Circle of Hyderabad (RICH), Govt of Telangana; Dr Rambabu Paravastu Chief Sustainability Officer, Greenko Group and Masood Mallick Executive Director and Chief Executive Officer Re Sustainability Limited.
They were in conversation with Anil Agarwal, Convenor of the CEO Forum. The future generation should have a better environment. All our deeds must bear that in mind, said he while initiating the panel discussion.
A green economy is an economy that aims at reducing environmental risks and ecological scarcities, and that aims for sustainable development without degrading the environment, said Meela Jayadev giving his opening remarks.
Your presence here today shows your commitment to promoting sustainability and a better future for all.
Participating in the panel Srinivas Cherla Director of Sustainability, Research and Innovation Circle of Hyderabad (RICH), Govt of Telangana spoke about Industrial use cases of Hydrogen, Telangana Government's efforts to establish a Green Hydrogen Valley in the Telangana region and widespread adoption of green hydrogen by industries. We engaged with a diverse group of stakeholders who have expressed interest in transitioning to green hydrogen. Some of them include Steel, Fertilisers, Glass, Data Centres, Pharmaceuticals, Cement and others. We have also learned that business priorities, mandatory de-carbonisation compliances, and transition impacts vary significantly among industry players and sectors. He urged industries interested in exploring the potential of green hydrogen in your sector to connect so that we accelerate our transition to a more sustainable future.
RICH is helping build Centres of Excellence in green hydrogen among others. A green hydrogen policy was also proposed and a draft was made and circulated for consultation. The policy was drafted and notified in line with its strong policy focus on renewable energy, a path of net zero energy transition by 2070, he added. He shared a few provisions of the said draft policy. The Policy ambition is to produce half a million metric tonnes of Green Hydrogen Production Capacity by the year 2030.
Dr Rambabu Paravastu, Chief Sustainability Officer of Greenko Group, explained Climate Maths and spoke about achieving a 1.5-degree climate pathway. To limit global warming to 1.5 degrees centigrade, annual emissions need to be halved by 2030. If the limit crosses 1.5 degrees, global warming becomes irreversible. This means NTPC, Reliance, the companies like them can't be in business the way they are running it now. Similarly, Cement, Steel, chemical industry cannot manufacture as it manufactures today. Today we are emitting more than 35 billion tons of carbon dioxide (CO2) into the atmosphere by burning fossil fuels. The whole industry needs to transform in the next three decades. The 1.5-degree centigrade climate change pathway is going to be disruptive, he observed. If we achieve net zero, India can be energy independent and we need not import oil. It is a unique opportunity for Indi. The pathway towards net zero is an opportunity, he said.
A Green Economy seems to be an excellent opportunity to remodel our infrastructure, he added. He spoke about survival in the net zero.
India's annual emissions are five times less than the global average, he said.
Masood Mallick Executive Director and Chief Executive Officer Re Sustainability Limited said 93% of copper, 100% lithium, and cobalt are imported by India. But we throw the items made using them in landfills. In other words, we are throwing our precious foreign currency in landfills. If the same is recycled and reused, we could have precious natural resources. It can be a good business opportunity. Everything can be recycled, he announced. The next big question is how to select the right technology. Integration and inclusion are the few pillars you will find in choosing the right technology, he said.
Speaking further he said the economic value of a tree is fixed by the Supreme Court as Rs 76,000/- Similarly we must allow natural resources to find their value then only the mindset of conservation comes, he said. In his concluding remarks, he observed that the time for a Green Economy arrived. And the best way to approach this is to use a science-based lens to address it.
Sunil Saraf, MD of Raha TMT, Ajay Saraf, Executive Director of ICICI Bank, Suresh Singh, Senior Vice President, Ravi Kumar, Vice President, CEO Khyati Naravane, several past presidents, retired bureaucrats, diplomats and industry leaders graced the CEOs Forum.