26 September 2023: Mochi Shoes, from the house of Metro Brands Limited, is synonymous with quality and style. Their latest Autumn Winter 2023 collection, 'It's Always a Good Time in Mochi,' pays homage to the vibrant spirit of today's youth, particularly teens and Gen Z, who are characterized by their spontaneity and enthusiasm for living life to the fullest. This collection reflects Mochi's commitment to offering versatile fashion-forward styles for all occasions. Whether one is dressing up for a special college event, attending a party, or simply enjoying leisure time at a park, Mochi's diverse collection of stylish footwear is tailored to complement every mood and lifestyle. With Mochi, the message is clear: be ready to step out and seize the moment, because it's always a good time, anytime.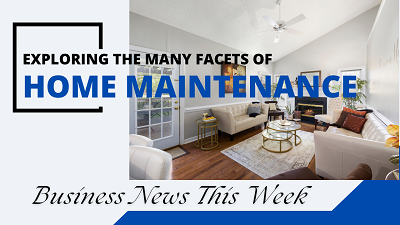 In the realm of fashion-forward style for teens and Gen Z, Mochi positions itself as the ultimate destination. Their collection caters to a wide spectrum of moods and occasions, seamlessly adapting to the diverse lifestyles of today's youth. Whether one is preparing for a college event, heading to a vibrant party, or enjoying leisure time at the park, Mochi's latest collection offers a versatile range of stylish footwear choices. Mochi understands and resonates with the always-ready attitude of the youth, who are eager to seize every moment with style and confidence. With Mochi, it's not just about fashion; it's a guarantee that every moment will be a good time, anytime, with fashion as the trusted ally in making each moment memorable.
With Mochi, you are always ready to step out and seize the moment, ensuring that good times can happen anytime. Mochi Shoes acknowledges this vibrant spirit and aligns with the idea that life should be a continuous celebration and understands the youth's desire to mark even the tiniest victories and embrace every fleeting moment. The modern generation is known for its spontaneity- from making impromptu plans to approaching work with an innovative and open mindset.
From stylish sneakers to elegant formal wear, festive heels, and standout party wear options, Mochi Shoes offers a diverse range of styles that cater to the various facets of a young individual's life. The brand embodies the philosophy of seizing opportunities and celebrating even the smallest victories with a flair that only the youth possess.
About the collection, Deepika Deepti, Vice President-Marketing Metro Brands India said, "Mochi Shoes encapsulates the essence of spontaneity and living in the moment. Every pair in the collection is designed to accompany the youth on their adventures. We believe in empowering the youth to live life to the fullest and embrace the joy in the everyday." She adds, "With Mochi, you don't need to wait for the right moment. Whether it's a casual get-together or a milestone achievement, this collection has a wide range of styles to offer the young generation to accompany them in their adventures."
Mochi understands that a great pair of shoes is more than just an accessory, it's a reflection of one's personality and readiness to take on the world. Each pair is crafted with attention to detail and a commitment to comfort, making them the perfect companion for the youth who are always ready to seize the moment.