This Mother's Day give a self-indulgent routine to the one who has been by your advisor for all things bad, great and grey! Thoughtful wishes go a long way and we are always looking for giving her something special not only for a day but a gift that would remind her that she is the best thing in your life every day.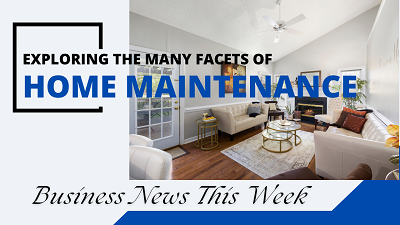 Inveda has a skincare recommendation for each kind of mom because each mother is unique and special in her own way. 
 FOR THE MOM WHO LOVES ALL THINGS MINIMALIST 
Inveda's best-selling Kumkumadi Tailam Combo, a blend of 25 miraculous Ingredients, effectively prevents 9 major skin problems starting with acne, pigmentation, wrinkles, blemishes, and many more. The Kumkumadi Combo contains 25 ancient rare herbs along with essential oil, saffron and vetiver, aloe vera, shea butter, and a combination of vitamin complexes like A, C & E that cleanse the skin and give it an instant glow. It has only three products that would be the best gift to a mother who wants the best results while spending equal amounts of time on herself and also helping you achieve your dreams. Kumkumadi Tailam Face Cream is a combination of saffron oil & punarvana root extracts that makes the Kumkumadi cream act as a Rasayana, meaning rejuvenator of the skin. It clears the skin from toxins and makes it glow remarkably. Kumkumadi Tailam Face Scrub has a rich concentration of 4 powerful ingredients. They are saffron oil, sunflower seed oil, walnut powder & sesame oil. Sunflower seed oil provides vitamin E. Kumkumadi Tailam Face Oil is the combination of saffron or Kumkumadi oil & sandalwood which becomes the product's dynamic duo. It's the ideal combination to reduce scars, acne marks, uneven skin tone, clogged pores & inflammation.  
FOR THE MOM WHO LOVES HER ME TIME 
The goal of any skincare routine is to tune up your Complexion. Want to troubleshoot all the skin issues. If yes! Then let's switch on the Night Miracle Kit after switching off your room lights to see the magic of a self indulgent routine at night for some me-time. Goodness of Moroccan Argan Oil Gel cleanser deeply hydrates the skin & Under Eye Cream & Essential Night Cream repair damaged skin with antioxidants. & makes skin fresh, smooth & young. Ingredients of the Ayurvedic combo are designed to lock in moisture lost throughout the entire day, boost natural glow, repair cells, and essentially nourish the skin. Under Eye Cream is the best night cream for oily skin that effectively removes puffiness around the eyes and is the best night cream for oily skin and for dark circles under your eyes & essential night Cream enriched with Damascene and Carrot Seed extracts for promoting cell growth. It ensures improved skin texture by restoring moisture. 
FOR THE MOM WHO LOVES THE GREAT OUTDOORS 
Traveling always requires extra protection for your skin because it tends to get excessively dry & leads to breakouts, cracks, rashes, etc. Skin deserves extra pampering especially when you expose out. Let your skin be fully protected throughout the day with Inveda's Total Day Protection kit which increases skin elasticity, and moisturization and keeps you protected from the unwanted rays of the sun. Inveda presents the Essence of the ayurvedic dose of daily skin happiness. It contains – Micellar Foam Cleanser, Sunscreen SPF 50, Healing Day Cream, and Swarn Abha Ubtan.  
Healthy skin is trouble-free skin and harmful pollution, toxins rays damage your skin like hell. Inveda Total Day Protection Kit contains the best sun protection cream for face solution to protect your soft skin with natural agents like Lavender, Almond, Tulsi, Clove & Rosemary which form a protective barrier around the skin & gives a shield to your skin throughout the day. It helps in getting an even skin tone, removes dead skin cells, brightens the complexion, and gives a tan-free skin.  
 FOR THE MOM IN NEED OF SOME T-L-C 
Mothers like love that is slow and would grow with time. These hard working moms are always on the lookout for Tender Loving Care. Gift them Inveda Feel Better Skincare Kit which is a blend of must-have essential oil kit. Inveda's aromatic essential oils are medicinally proven to improve the health of the body, mind, & spirit. Lavender & Bergamot Essential Oil have gained popularity as a body & mind rejuvenator. The role of carrier oils should not be forgotten as they aid aromatherapy by complementing the role of oils. Carrier oils are used to dilute the essential oils and help "carry" them into the skin & can be used directly on the skin as it is suitable for all skin types.  
Lavender Oil that plays a vital role in calming down the nervous system and helps to treat alleviated anxiety which can seriously harm your mental as well as physical health. Lavender is a multipurpose oil. Bergamot Oil helps to reduce the release of stress hormones during stressful situations thus calming the body and mind which ensures reducing the symptoms of depression. Jojoba Oil is used to dilute the essential oils and help "carry" them into the skin. It can be used alone also to massage the full body.