Pune, 26/5/23: Gargi by P N Gadgil & Sons, the path-breaking fashion jewellery chain, launched its very first exclusive brand outlet in Ferguson College Road (FC), Pune. Situated at a prime location in Shivajinagar, the outlet will house all the latest designs by Gargi. The store is set to be the most preferred shopping destination for lovers of high-quality fashion jewellery and will offer brass and silver jewellery items.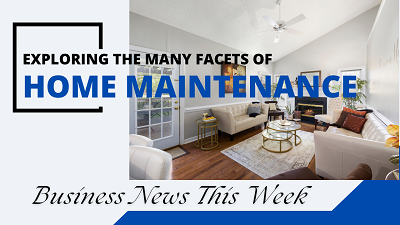 Gargi by PNG & Sons already has a presence in Shoppers Stop stores in the Shop-in-shop format in Mumbai (Malad – Inorbit Mall) and Thane (Viviana Mall) and a premier franchise outlet in Vashi, Mumbai. The brand was founded to address the massive gap in the Indian fashion jewellery segment regarding high-quality designer artificial jewellery. It is the only brand to have revolutionized this space through successive and highly loved designer collections for women-wearing pieces that complement their personalities. It made a dream IPO debut at the Bombay Stock Exchange towards the end of 2022.
Gargi is rapidly expanding its physical retail presence through the shop-in-shop, franchise, and company-owned outlets. It recently launched its first franchise store in Vashi, Mumbai, and today marked the inauguration of the first company-owned Gargi outlet in Pune. The directors inaugurated the Pune store, Mr. Govind Gadgil, Renu Gadgil, and Amit Modak, in the presence of all core team members of PNGS Group.
Speaking about this, Aditya Modak, Co-founder of Gargi by PNGS, said, "We are extremely delighted and excited about the launch of our first company outlet in Pune. The primary reason why Gargi was launched as a brand was to eliminate the limitations of the contemporary fashion jewellery market in India. We have consciously focused on creating an exhaustive range of offerings, each unique and telling its own distinct story. The response from our customers has been phenomenal, and the company has crossed several milestones in its journey, including a dream debut at the Bombay Stock Exchange towards the end of last year. With the opening of our first exclusive Gargi outlet, we are now set to become one of the few fashion jewellery brands with such a high-voltage presence in the market. Soon, we will amplify our market coverage and Gargi's accessibility further by launching more such company-owned outlets. We endeavor to take every possible step to deliver great jewellery experiences for our customers across India."
Named after the ancient Indian female scholar from the Ramayana era, Gargi is also one of the names of Goddess Durga. Drawing from both, Gargi has created a diverse range of masterpieces that create an aura of the wearer being beautiful, honest, stylish, fearless, and scholarly. Based on the iconic P N Gadgil & Sons brand, an entity with over rupees 10,000 crores in annual turnover, Gargi has been maintaining similar levels of operational excellence, customer understanding, and quality. These factors have led the brand to a whopping success in its IPO debut.