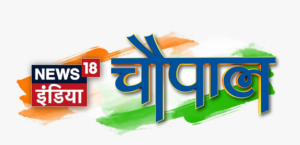 New Delhi | 18th March 2023: News18 India, India's No. 1 Hindi news channel, is all set to host the next edition of its marquee initiative 'News18 India Chaupal'. The highly anticipated event will bring together the who's who of politics and thought leaders from multiple other fields for a discussion on India's emergence as a global power. The event is scheduled to take place on March 20th in Delhi.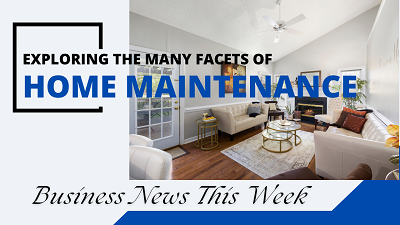 In the lead-up to the general elections of 2024, 'News18 India Chaupal' will host those who run the country to discuss and deliberate ideas & perspectives across a range of critical themes & topics that will impact the future of the world's largest democracy. This edition of 'News18 India Chaupal' will focus on India's growing stature on the global stage and its emergence as a "Vishwaguru".
Top political leaders including JP Nadda, Nitin Gadkari etc. will share their vision for India's future. Senior Union Cabinet ministers including Ashwini Vaishnaw, Mansukh Mandaviya, Anurag Thakur, Dharmendra Pradhan will offer their views on the evolving policy framework and how that is serving as an enabler of growth.
The event will also see Delhi CM Arvind Kejriwal, Uttarakhand CM Pushkar Singh Dhami, Chattisgarh CM Bhupesh Baghel and other political luminaries such as Shashi Tharoor, Sachin Pilot, Hardik Patel, Priyanka Chaturvedi, Raghav Chadha, Supriya Shrinate, Imran Pratapgarhi touch upon the current political climate in India, as well as the upcoming elections in several states.
Others who will also speak at the event include the star cricketer Virender Sehwag, Khushbu Sundar, Gaur Gopal Das, Manoj Tiwari, and Dinesh Lal Yadav aka Nirahua.
Sharing his views Karan Abhishek Singh, CEO, Hindi News, Network 18 said, "We are truly proud of the role that News18 India and our flagship summit Chaupal has played in driving the country's development agenda. Chaupal has come to be regarded as the biggest platform that brings together leaders and opinion-makers to not just discuss India's future but also help articulate an actionable plan. We are confident that at this crucial juncture in India's growth journey, this year's Chaupal will be even more impactful."

News18 India's Managing Editor, Kishore Ajwani said, "I am very excited about our upcoming thought leadership summit – Chaupal. For us this is not just an event but an important part of the responsibility that we see us essaying as the country's No. 1 Hindi news channel – given how Chaupal enables us to contribute positively to setting the development agenda for the country. I am very excited about the line-up that we have for Chaupal and am very confident that our viewers will find the discussions very compelling and insightful"
The event will broadcast live on News18 India on March 20th from 11:00 AM onwards. Updates will also be available on all of the channel's social media assets. Viewers can partake in any discussions on the on-going sessions using the #News18IndiaChaupal.