Kuala Lumpur, 26 September 2023 – NexMind, a leading AI-powered multilingual digital marketing platform, announced today that it has secured seed funding from Silicon Valley-based venture capital firm 500 Global. The company empowers professionals across industries with advanced SEO tools to create search-optimized content in 17 languages effortlessly through its proprietary AI framework. Founded in 2019, NexMind has been self-funded and operating profitably since 2021. The new funding will be used to expand their product offerings and accelerate customer acquisition worldwide.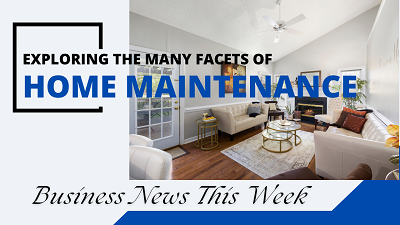 Additionally, NexMind also launched Text2Social, a new robust feature that increases user efficiency by allowing them to generate engaging social media posts across multiple channels with just one click. This is a significant development that allows users to create social media posts in any of the 17 languages, ensuring their message is localized and relevant to garner higher engagement. The tool conducts in-depth audience research to identify multiple data points useful for generating effective social media content, enabling marketers to spend less time on data analysis, and more time implementing data-driven decisions that support their marketing and communication goals.
"Our focus is to help business teams generate more leads, increase brand awareness, and enhance their productivity through advanced yet intuitive AI tools. We are proud to have the support of 500 Global in our mission to be a world-class AI solutions provider," said Francis Lui, CEO and Founder of NexMind.
"There are 5 billion internet users in the world, and 3 billion more are projected to come online by 2040. To reach them you'll need to speak their languages. We believe NexMind's multilingual AI solutions will propel the growth of today's online businesses, accelerate the exchange of goods and services for the next wave of internet users, and have a positive impact on the future of our global economy," stated Khailee Ng, Managing Partner, 500 Global.
Among the languages supported currently are Bahasa Indonesia, Bahasa Malaysia, English, French, German, Italian, Japanese, Korean, Portuguese, Russian, Spanish, Tagalog, Thai, and Vietnamese.
NexMind simplifies and streamlines how brands create multilingual search-optimized content that ranks on search engines like Google and Bing, as well as eCommerce marketplaces like Amazon, Lazada, and Shopee, allowing brands to boost organic traffic to their website and online stores to reach a global audience.
NexMind was co-founded by Francis Lui (Chief Executive Officer), Bernie Law (Chief Product Officer), and Pattrine Hong (Chief Financial Officer). Francis previously founded Nexus Mediaworks International, Malaysia's first SEO company and a Google Premier Partner agency. Following its success, he launched NexMind in 2019 to build a platform that makes the digital marketing skills he acquired over a decade accessible to everyone in seconds.
NexMind's users are from leading global and regional companies across multiple industries, including banking, insurance, electronics, security, IT, telecommunication, construction, transport, healthcare, and more.