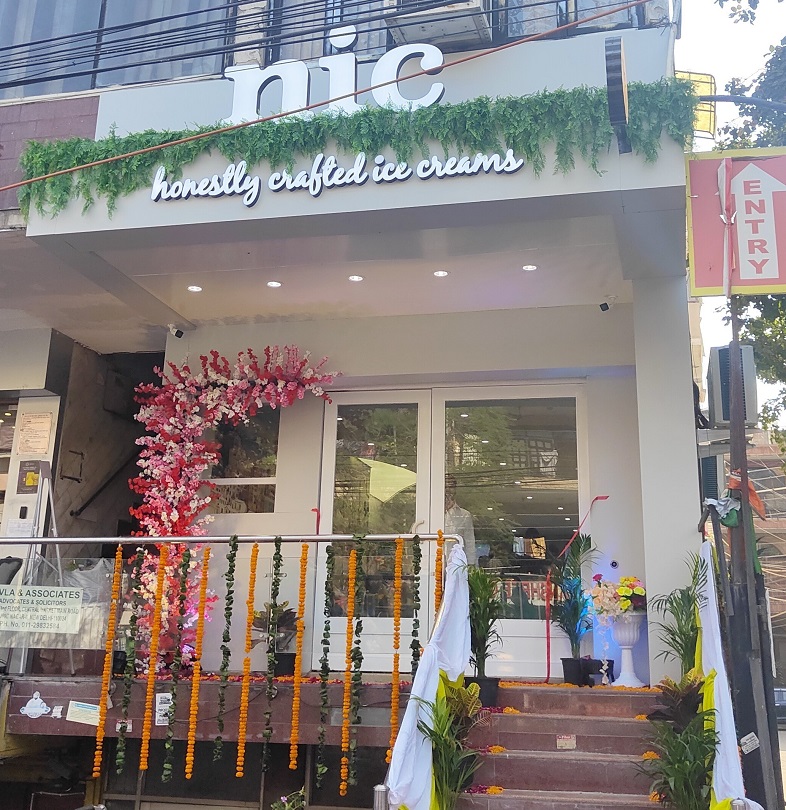 Delhi/Bengaluru/Hyderabad, 16th March 2023: NIC Honestly Crafted Ice Creams, the premium zero-preservative ice cream brand known for its innovative flavors, is expanding its footprint with a new store launch in Delhi. The Lajpat Nagar location marks the second company-owned store opening after the successful launch of their flagship store in Bandra, Mumbai.
The Delhi store launch is part of the company's ambitious plan to open 15 new stores in 2023. The company's growth strategy is driven by the increasing demand for premium ice cream experiences and the desire to bring its unique flavors to new customers across India. Their success of being present in more than 100 cities in India through online delivery apps is being carried forward in increasing their offline physical store presence as well.
"We are excited to bring NIC Honestly Crafted Ice Creams to Delhi and share our passion for honest and innovative ice cream flavors with our community with the launch of the physical outlet," said Sanjiv Indar Shah, Director, Walko Food Company Pvt Ltd. "Our commitment to quality and creativity sets us apart in the industry, and we look forward to introducing our delicious and unique ice cream flavors to more people offline as well."
The new store will feature the brand's signature range of flavors, including those inspired by traditional Indian sweets such as Pan, Gulab Jamun, etc. as also seasonal flavors which are based on different Indian occasions, for example, during Holi, NIC had launched Thandai ice cream and the regular favorites like Alphonso Mango, Tender Coconut, Mediterranean Sea Salt Caramel, Dry Fruit Overload, Mixed Berries to name a few, which are most loved by NIC's customers across the country as well.
With the company's focus on quality and customer experience, the new store is expected to offer an inviting, comfortable, and happy space for customers to enjoy their ice cream treats at the store and also can take some back home. In addition, customers can order online through food delivery platforms like Swiggy, Zomato, Swiggy Instamart, BlinkIt, Zepto, and more for the ultimate convenience of enjoying their ice creams at home.
NIC Honestly Crafted Ice Cream's Delhi store opening is a testament to the brand's commitment to expanding its reach and providing its customers with one of the best experiences to enjoy their most loved ice creams. With their unique flavors and dedication to honest ingredients, NIC Honestly Crafted Ice Creams is poised to become a favorite among ice cream enthusiasts in Delhi and beyond.