1st November 2023: NIVEA, India's No. 1 Trusted Skin Care Brand* announced the successful completion of the third edition of NIVEA Soft Fresh Batch, the brand's digital talent hunt. Marking the occasion, NIVEA hosted an exclusive event in Mumbai to celebrate 60 new winners who secured a year-long contract with the brand to kick-start their influencer journey.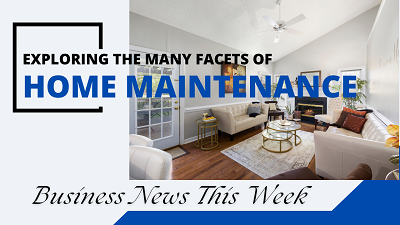 The event featured captivating content creation zones, and themed photobooths alongside a professional photoshoot organized for the finalists. Renowned influencers graced the event, imparting valuable guidance to help these achievers navigate the dynamic digital landscape and carve their distinctive path forward.
This edition witnessed an exceptional surge in participation, garnering over 2,30,000 entries on both Instagram and MOJ. Emerging creators hailing from over 45 cities enthusiastically took part in this thrilling digital hunt, a testament to its escalating popularity amongst Gen-Z girls. The entries poured in from major metros like Mumbai, Pune, Surat, Ahmedabad, Delhi, Kolkata, Bangalore, Hyderabad and regional towns like Lucknow, Jaipur, Kanpur, and Nagpur showcasing diverse participation. NIVEA curated four distinctive tribes – Fresh Beauties, Berry Fashionistas, Peppy Performers and Peachy Stars, inspired by the refreshing variants of the beloved NIVEA Soft Light Moisturiser.
This year brought a fresh and exciting element into play – the inclusion of mega influencers as mentors. Notably, Manav Chhabra, UnnatiMalharkar, Ashi Khanna, Tanzeel Khan, Rishabh Chawla, and AnamDarbar joined as mentors. They undertook the responsibility of nurturing and guiding the next generation of budding creators from their respective tribes. Furthermore, NIVEA also ensured on-ground amplification through thoughtfully designed college-led activations across 430 colleges spanning 40 cities.
Commenting on the success of the property, Sunil Gadgil, Marketing Director – NIVEA India, added, "We are thrilled by the overwhelming response this edition has garnered nationwide. The remarkable growth year-on-year showcases our commitment to empowering talent from every corner of the country. Our dedication goes beyond providing resources and mentorship; we strive to ignite the creation of innovative and diverse content. The nearly twofold increase in engagement compared to our previous efforts underscores the untapped talent and potential, encouraging us to plan even more dynamic editions of NIVEA Soft Fresh Batch in the future."

The mentors remarked, "Being a part of NIVEA Soft Fresh Batch was a delightful experience. Guiding these aspiring creators over the months was incredibly rewarding. The exchange of ideas and understanding of their journey reminded us of our early days in content creation. We extend our best wishes to the 2023 batch and eagerly await to see them shine and come into their own."
NIVEA Soft Fresh Batch is on an upward trajectory, gaining momentum each year. The brand is devoted to fostering new talent and collaborating with the dynamic creator community to stay relevant across diverse age groups.