Views: 500 37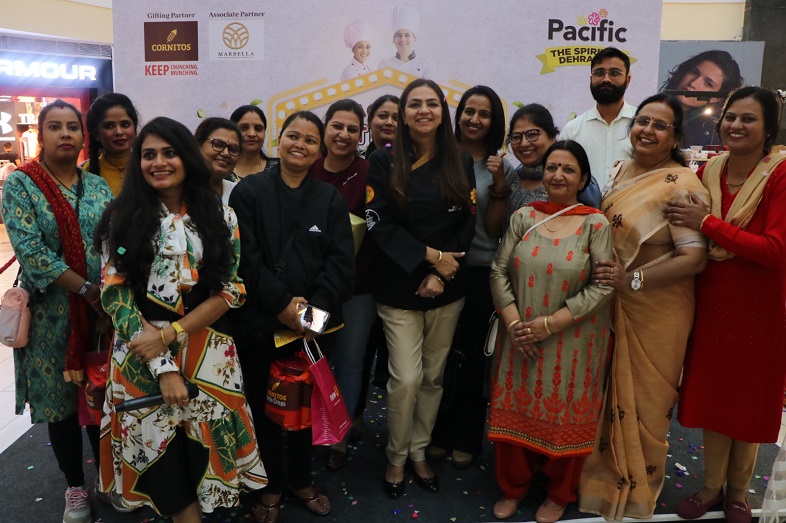 Pacific Mall Dehradun organized the city's most popular culinary competition, 'Pacific's Ultimate Super Chef'. Chef Smriti Sarin Hari, former Master Chef contestant, and a Limca Book Record Holder was the special judge at the competition. Chef Smriti has also authored 'The Heavenly Abode', a book on culinary skills and techniques. The winners got an opportunity to win the culinary crown and exciting gift hampers as prizes.
With more than 50 contestants who participated in the event, the event witnessed an enthusiastic display of skills. All the participants displayed the best of their culinary expertise and cooked delicacies with the use of multiple techniques. A total of 16 students were selected for the competition's final round, with 3 winners and 2 runner-ups who won the contest.
Shakshi Chandana Sachdeva won the contest by cooking the best delicacy. Poonam Arora and Shell Kumari Bansal secured the second and third positions, respectively. Vandana Kapoor and Pooja Jolli also made their place to the top-5 by becoming the first and second runner-ups, respectively.
"The Ultimate Super Chef contest was our measure to unveil the culinary talent hidden in our city. We are also grateful to Chef Smriti Sarin Hari for not only judging the competition but also adding sparkle to the event by sharing various techniques of cooking. The contest was a mind-blowing success as everyone enjoyed their best," said Mr. Abhishek Bansal, Executive Director, of Pacific Group.